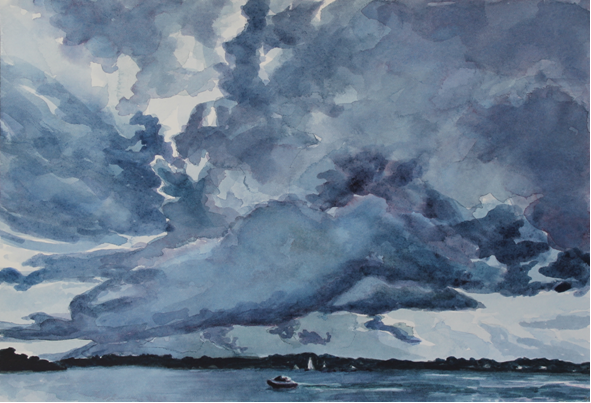 Summer Storm by Marissa Bunting
Marissa Blossom, member 42,677 told us "Clouds make my heart sing. I suppose I'm on a sort of quest for light, and clouds are part of that – they're like vessels of light (and shadow), and I just can't resist their beauty".
This painting is called "Summer Storm" and it's a watercolour of a beautiful storm rolling over the St Lawrence River last summer.
You can see more of Marissa's art on her instagram page