The society for people who love the sky
Welcome, artists, scientists, cloudspotters and dreamers. You've come to the right place!
Join the Cloud Appreciation Society or Sign Up a Friend
Taya Levine (Member 59,604) saw a sky of undulating honey over Dry Creek Valley, Sonoma County, California. Earlier in the day, this same Altostratus undulatus cloud formation would have been a decidedly unremarkable and featureless grey b…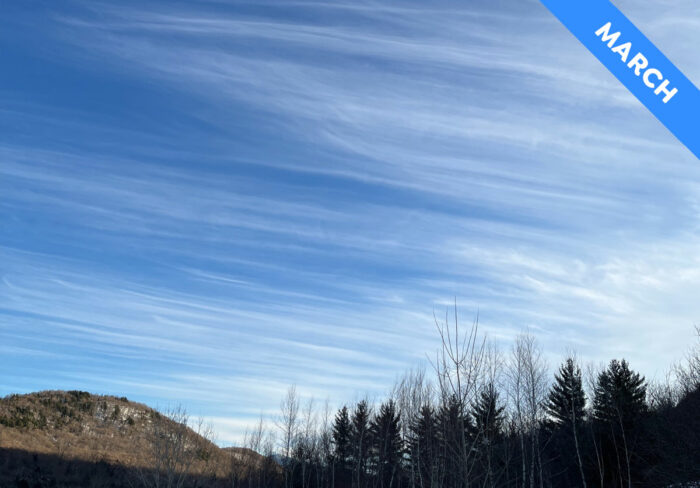 Why do clouds sometimes line up in long, parallel streaks? We explain with the help of a cloud called Cirrus fibratus...
Our free Cloud-a-Day app is the perfect way to start your journey to becoming an expert cloudspotter. It has a library of descriptions and reference images for 58 different clouds and optical effects and it uses the power of AI to help you identify the clouds you spot. Members can also view the Cloud-a-Day in the app that they get as part of their subscription.
On Cloud Appreciation Day 2022 we launched our Memory Cloud Atlas, a website where cloudspotters around the world could, on one day only, share their views of the sky and say how it makes them feel. We think the results are amazing...
A Cloud A Day is our beautifully illustrated book containing 365 skies selected by the Cloud Appreciation Society. It includes photographs by our members from around the world of stunning and fascinating formations, as well as examples of clouds depicted by great artists and even formations in Space, such as interstellar clouds and those on other planets. This is the ultimate dip-in-and-out book for sky lovers. Each image is accompanied by an enlightening explanation, a revealing snippet of cloud science, a surprising story or an uplifting quotation. Each entry will teach you about the sky in a fun and uplifting way.
A Survival Kit for the Imagination
Our downloadable lesson plans and resources for schools and homeschools teaching about the sky.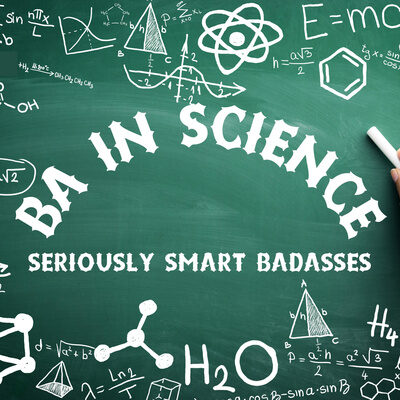 Sisters Maggie (a mathematician) and Brynna (a chemist) recently interviewed Cloud Appreciation Society founder, Gavin Pretor-Pinney, for their Podcast BA in Science.   They discussed all things clouds of course and there are two podcasts for your enjoyment: King of Clouds and a special bonus episode about Luke Howard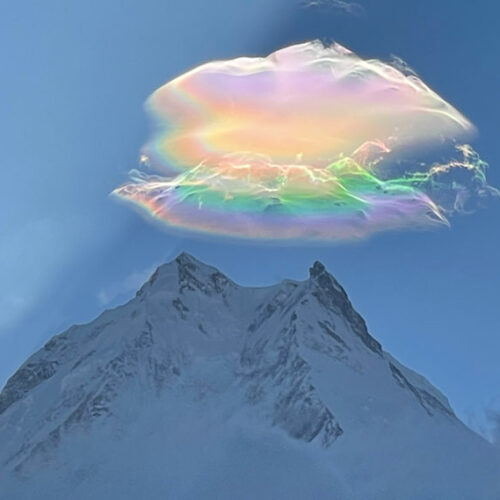 When a cloud of iridescent colours and eyebrow shapes drew a crowd in the Himalayas...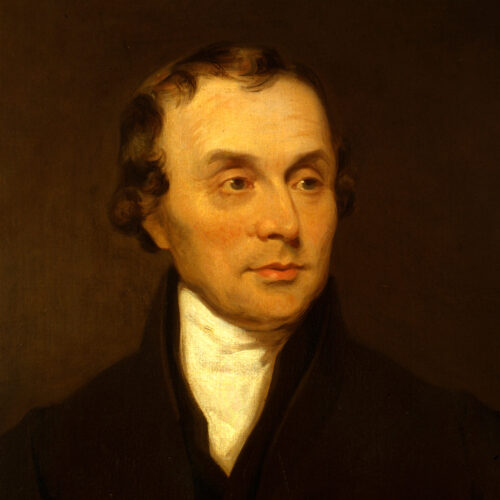 Monday November 28, 2022 was the 250th anniversary of the birth of English chemist and amateur meteorologist Luke Howard, the man who named clouds. On a cold December evening in 1802, this modest young Quaker presented a lecture called 'On the Modification of Clouds' to members of his scientific debating club in London. Howard had loved […]