The society for people who love the sky
Welcome, artists, scientists, cloudspotters and dreamers. You've come to the right place!
Join the Cloud Appreciation Society or Sign Up a Friend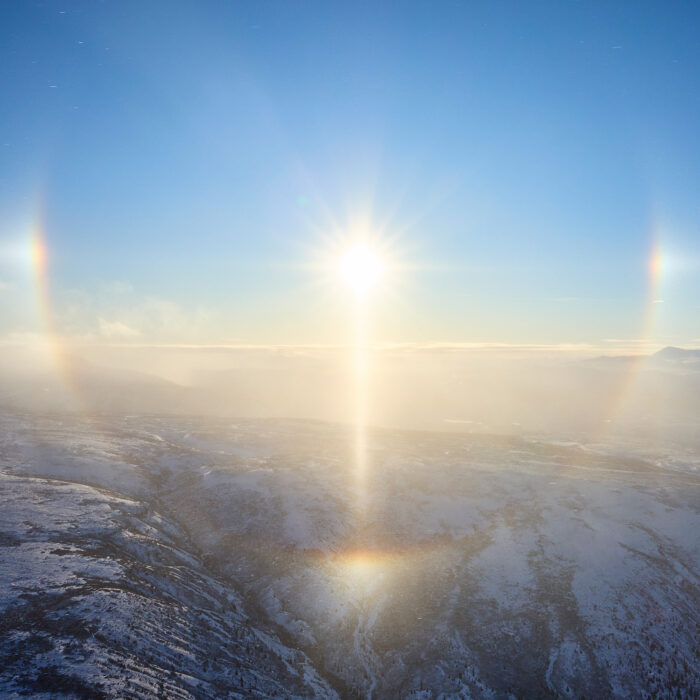 Sean Norman (Member 62,390) spotted this halo while on a helicopter tour from Whitehorse, Yukon, Canada. Sean explains, 'I've lived in northern Canada for almost 10 years, and see these optical effects often, but this was by far the most s…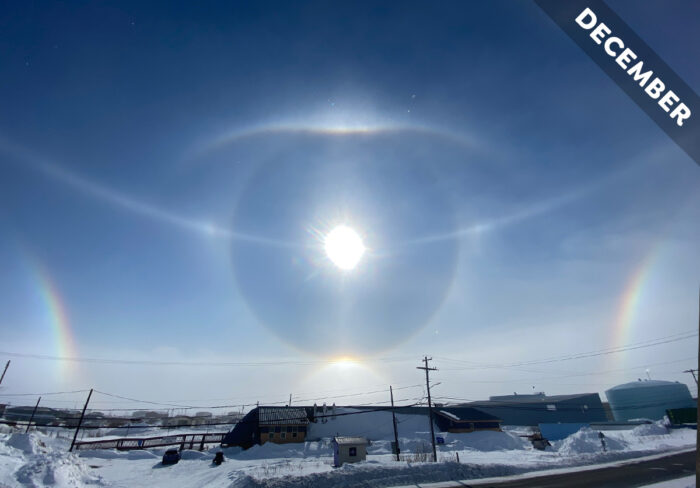 Spotting a dramatic display of ice-crystal optical effects is about being in the right place, at the right time, with the right cloud...
Cloud Appreciation Day, 2023
Cloud Appreciation Day 2023 happened on Friday September 15th. This day is an invitation to join in a worldwide appreciation of the most dynamic, evocative and universal aspect of nature, the sky.  On Cloud Appreciation Day, coudspotters around the world contributed photographs of their skies to our Memory Cloud Atlas. You can explore the Memory Cloud Atlas to see the skies contributed from around the world. Our Memory Cloud Atlas is a snapshot of a world looking up on one particular day.
Our free Cloud-a-Day app is the perfect way to start your journey to becoming an expert cloudspotter. It has a library of descriptions and reference images for 58 different clouds and optical effects and it uses the power of AI to help you identify the clouds you spot. Members can also view the Cloud-a-Day in the app that they get as part of their subscription.
A Cloud A Day is our beautifully illustrated book containing 365 skies selected by the Cloud Appreciation Society. It includes photographs by our members from around the world of stunning and fascinating formations, as well as examples of clouds depicted by great artists and even formations in Space, such as interstellar clouds and those on other planets. This is the ultimate dip-in-and-out book for sky lovers. Each image is accompanied by an enlightening explanation, a revealing snippet of cloud science, a surprising story or an uplifting quotation. Each entry will teach you about the sky in a fun and uplifting way.
A Survival Kit for the Imagination
Our downloadable lesson plans and resources for schools and homeschools teaching about the sky.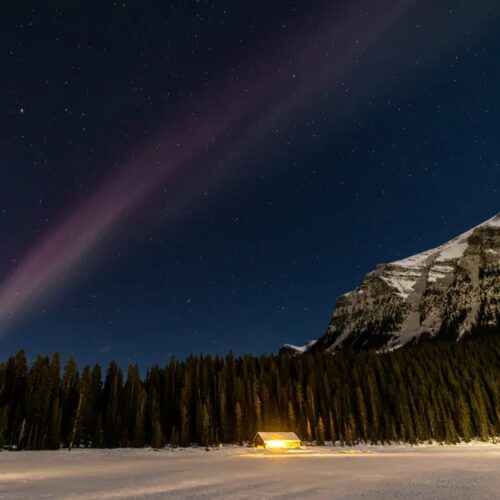 Noreen Reilly, Member 48,298, sent the link to an article published on the CNN website about the purple-pink streak of light that looks like an aurora when it hovers over the Norther Hemisphere but is in fact, something completely different known as 'Steve'. The two aurora scientists mentioned in the article, Dr Elizabeth MacDonald and […]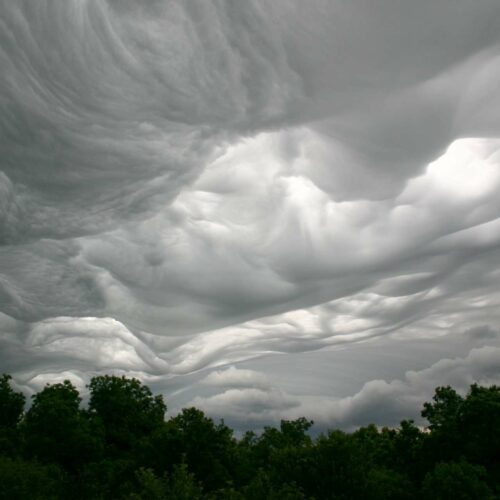 Emily Fischer is an editorial fellow with Midstory, a non-profit 'thinkhub' in the Midwest which encourages the exchange of ideas and envisions the future of the region through multimedia storytelling.  She contacted us as she was working on a story about how asperitas clouds have been seen across the Midwest and wanted to include information […]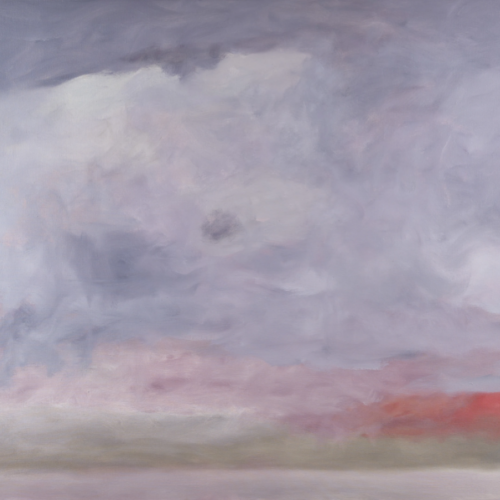 Sing Blues in Grey, an exhibition showing off thirty paintings and watercolours of the moody cloud-heavy Scottish skies by American artist Jon Schueler, is running in Eton, Berkshire, England from 28th September until 5th November, 2023. For more information on how to attend this event, please visit the official exhibition's website via this link. Image: […]