The society for people who love the sky
Welcome, artists, scientists, cloudspotters and dreamers. You've come to the right place!
Join the Cloud Appreciation Society or Sign Up a Friend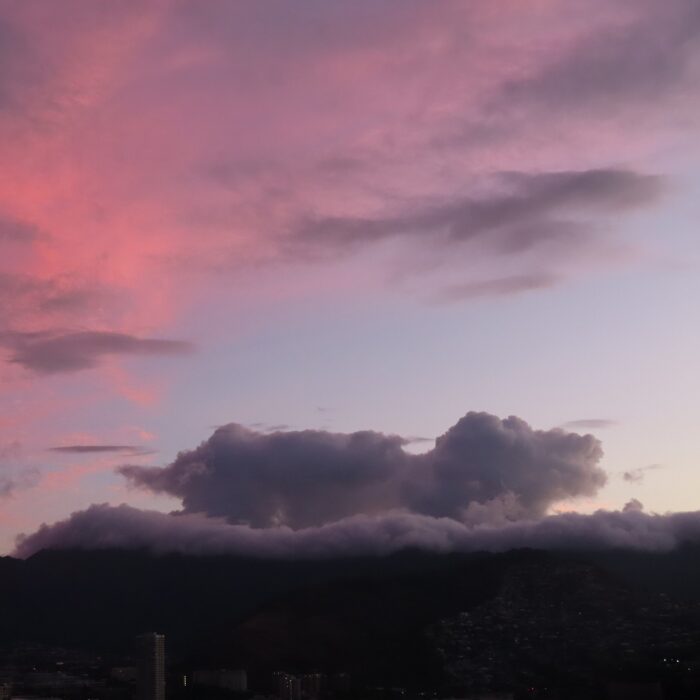 This Cumulus congestus cloud appeared at dawn like a Tyrannosaurus rex resting from a night of rampage on the island of O'ahu, Hawai'i, US. It had settled on a bed of orographic Stratus cloud draped over the Ko'olau Range when Linda Holtby…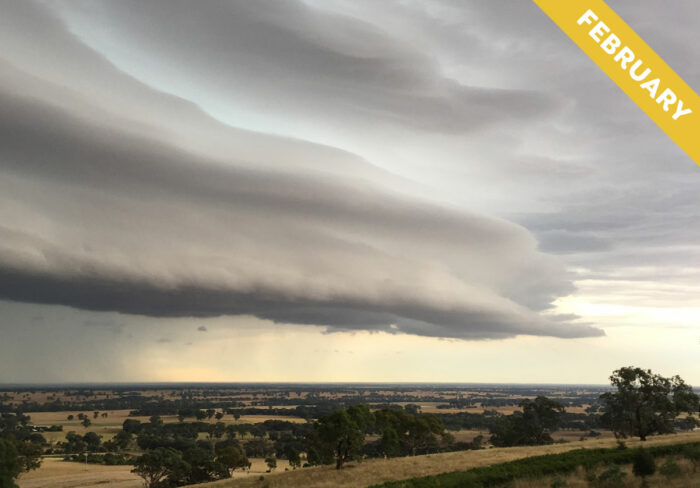 If ever there were a cloud forewarning of chaos, it would be the arcus, which features as Cloud of the Month for February...
Our free Cloud-a-Day app is the perfect way to start your journey to becoming an expert cloudspotter. It has a library of descriptions and reference images for 58 different clouds and optical effects and it uses the power of AI to help you identify the clouds you spot. Members can also view the Cloud-a-Day in the app that they get as part of their subscription.
On Cloud Appreciation Day 2022 we launched our Memory Cloud Atlas, a website where cloudspotters around the world could, on one day only, share their views of the sky and say how it makes them feel. We think the results are amazing...
A Cloud A Day is our beautifully illustrated book containing 365 skies selected by the Cloud Appreciation Society. It includes photographs by our members from around the world of stunning and fascinating formations, as well as examples of clouds depicted by great artists and even formations in Space, such as interstellar clouds and those on other planets. This is the ultimate dip-in-and-out book for sky lovers. Each image is accompanied by an enlightening explanation, a revealing snippet of cloud science, a surprising story or an uplifting quotation. Each entry will teach you about the sky in a fun and uplifting way.
A Survival Kit for the Imagination
Our downloadable lesson plans and resources for schools and homeschools teaching about the sky.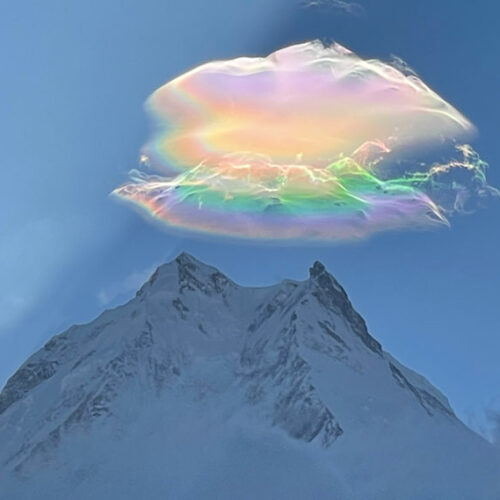 When a cloud of iridescent colours and eyebrow shapes drew a crowd in the Himalayas...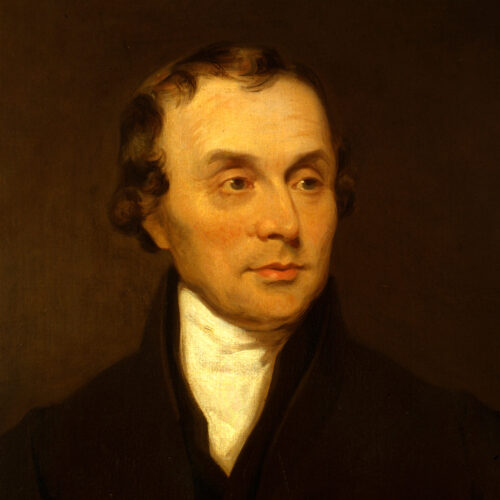 Monday November 28, 2022 was the 250th anniversary of the birth of English chemist and amateur meteorologist Luke Howard, the man who named clouds. On a cold December evening in 1802, this modest young Quaker presented a lecture called 'On the Modification of Clouds' to members of his scientific debating club in London. Howard had loved […]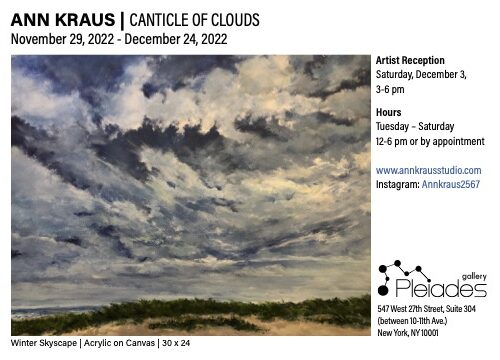 Ann Kraus, Member 48,329, is holding a solo show at Pleiades Gallery in NYC from November 29th to December 24th 2022.  She explains on her website  "Clouds are a key subject in my skycap paintings. These omnipresent and ethereal gifts of nature are dynamic, poetic and can sometimes mirror our own emotions. The clouds are […]