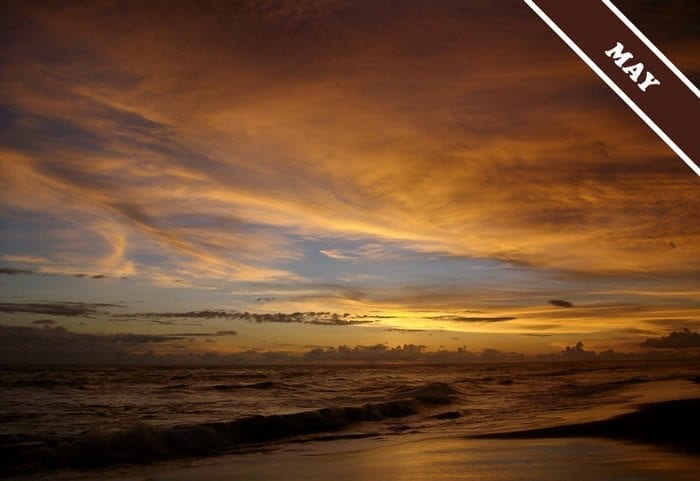 The Sun Sets Over Bali
This month's image is from the island of Bali in Indonesia. Unwind beneath the golden Altocumulus clouds. Bathe in the warmth of the sunset colours. On the horizon, the towering Cumulus are darkening in the shadow of the Earth, as the waves lap at your feet on the rippled sand of the water's edge.
© Photograph Willem Tesselaar.