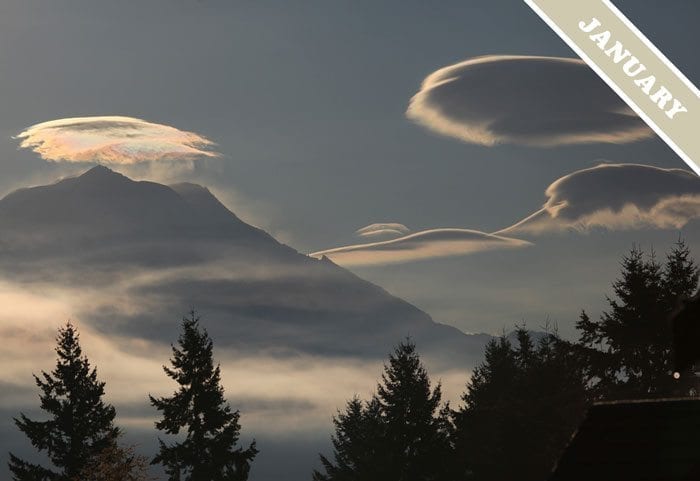 Iridescent Lenticular clouds over Mount Rainier
This month's image shows the beautiful effect that can result from the sunlight shining through thin parts of a cloud where the tiny droplets or ice crystals all have similar sizes. The sunlight can be 'diffracted' as it passes around the miniscule particles. The result is that it is split into different wavelengths, which appear as the colours of the rainbow. This optical effect is called iridescence or irisation and tends to appear at the fringes of clouds. This fantastic example, captured by Ryan Verwest, shows iridescence in lenticular clouds, and was spotted over Mount Rainier, Washington, US.
Photograph © Ryan Verwest.