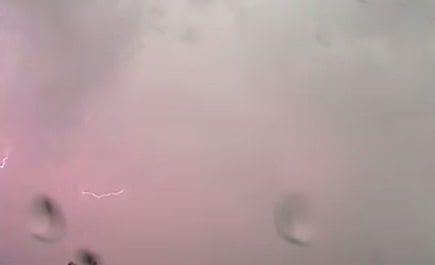 Thunderstorm Lightning from Kilwinning North Ayrshire 19/5/14
Bill Ward has sent us this video showing lightning recorded during a "Spanish Plume" thunderstorm.
This mass of warm moist air moved over the UK on the 19/5/14 and produced some dramatic flashes.
This selection is from the most active part of the storm in the early evening.