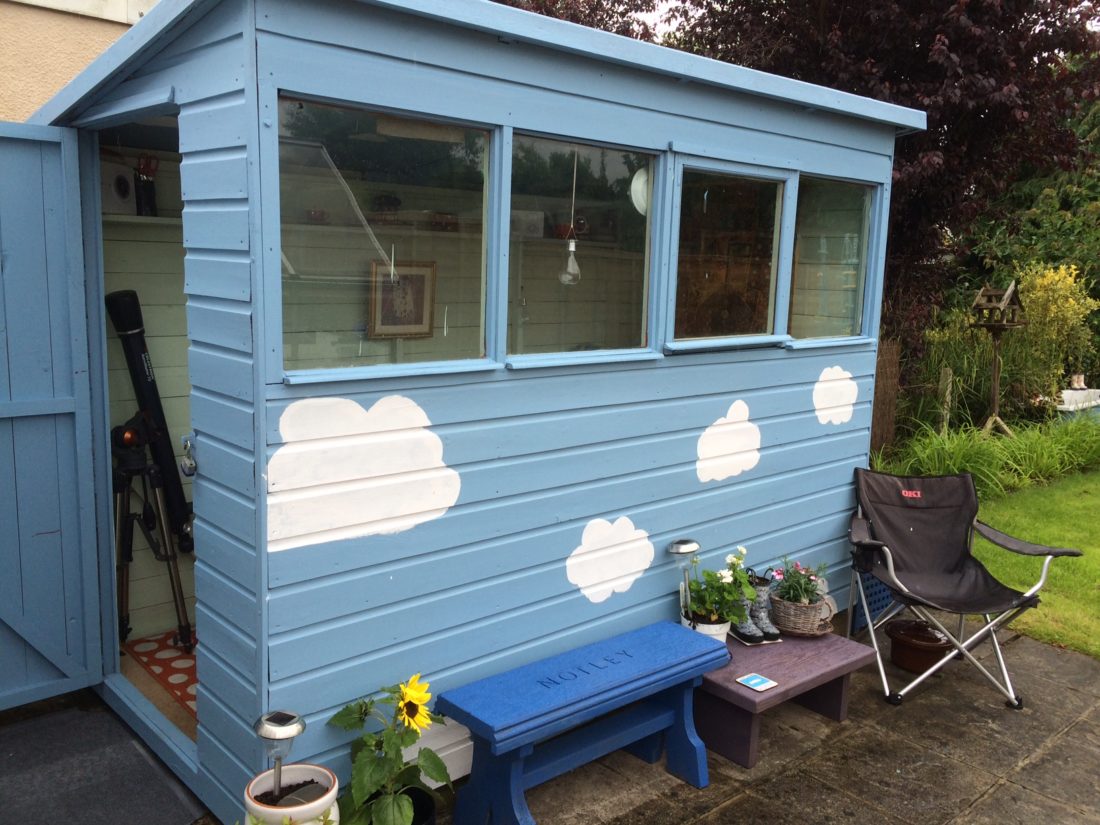 The Perfect 'Spotting Shed'
Zoe Notley, member 18698, has this wonderful 'Spotting Shed' – a calm place where she can look at the sky in all weathers. We think it's fantastic and love both the exterior and interior! A perfect place for cloud watching.
Zoe works as a dinner lady at her daughter's school and has already recruited some cloud spotters in the playground!