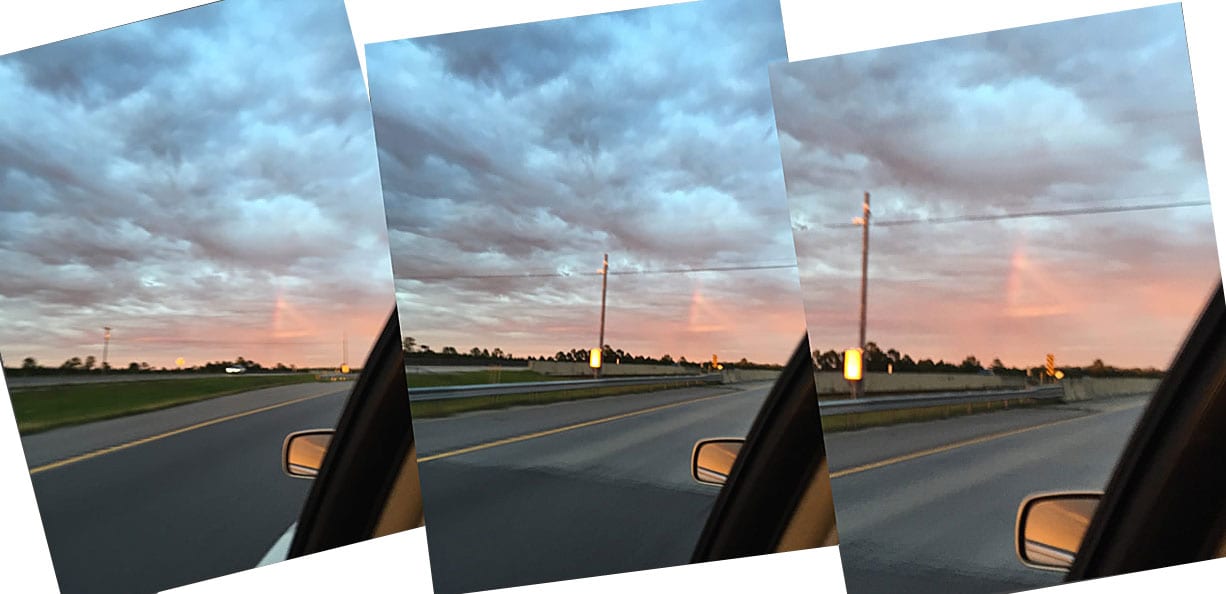 "The Mississippi Triangle"
This strange triangle in the sky was filmed by the Planche family in Mississippi, US. They were mystified by the peculiar red lines of light that they observed, and which have since become known as "The Mississippi Triangle".
What caused it to appear? Les Cowley (creator of the Atmospheric Optics website), Raymond Lee (US Naval Academy & co-author of Rainbow Bridge) joined forces with Cloud Appreciation Society founder, Gavin Pretor-Pinney, to find an explanation for this fascinating optical effect. All is revealed on this entry of the Optics Picture of the Day.