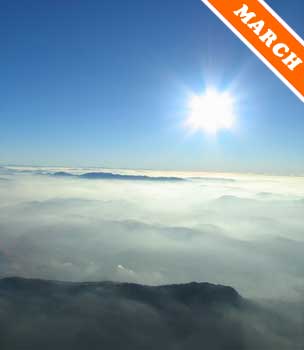 (Click image to enlarge) (Image © David Fuller)


After the cold, grey months of January and February, many in Britain will feel that they have seen quite enough of the overcast skies of the stratus. But they should not be too hasty in complaining about this layer cloud.
Remember that the stratus is unique amongst the cloud family: she is the only one to come knocking at our door in the form of swirling fogs and mists. Who can turn away such a mysterious, silent seductress? The expanse of the heavens feels all the more satisfying when it is revealed, little-by-little, as she teasingly removes her veils.