See our Christmas Order Deadlines to ensure delivery by 25th December!
Supporting Membership
€

8.59
one time, and

€

57.67

/ year
Description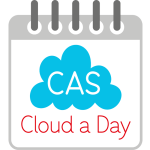 As a Supporting Member of the Cloud Appreciation Society you will be helping our community grow and spread an appreciation of the sky around the world. We are planning, for instance, to enable translations within the website, which will open up the Society to many more cultures and we want to expand our participation in schools and adult education. The sky is the most unifying and universal parts of Nature and strongly we believe that an appreciation of it can bring people together.
As a Supporting Member you will receive:
• An enamel membership badge
• A membership certificate with your name and Member Number on it
• Our 'Cloud-a-Day' email service
• Our innovative 'Cloud Selector' cloud-identification device
• Free access to our video courses (currently in production)
• 15% off all Cloud Shop products
• Our 'Somewhat Occasional Cloud Newsletter'
• Member discounts and offers
• The satisfaction of knowing that you are helping support the Cloud Appreciation Society
Additional information