Gift Membership
$

6.42
one time, and

$

31.44

for 1 year
Description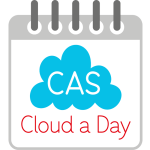 What gift could be more original than membership to the Cloud Appreciation Society? If you know someone who is transfixed by a sunset, someone who wants to find out about our amazing atmosphere and learn the different cloud formations, someone who won't stop banging on about the sky, or who just just lives with their head in the clouds, you know what to do…
The new member will receive:
• An enamel membership badge
• A membership certificate with his/her name and Member Number on it
• Our 'Cloud-a-Day' email service
• Our innovative 'Cloud Selector' cloud-identification device
• 10% off all Cloud Shop products
• Our 'Somewhat Occasional Cloud Newsletter'
• Member discounts and offers
When you buy a gift membership, you make a single one-off payment, which cover the joining fee and the first year of membership subscription. The gift recipient can continue subscription if they choose. When they receive their member pack in the post, they use the code printed in it to activate their membership and add their email address to start receiving our Cloud-a-Day emails.
Additional information