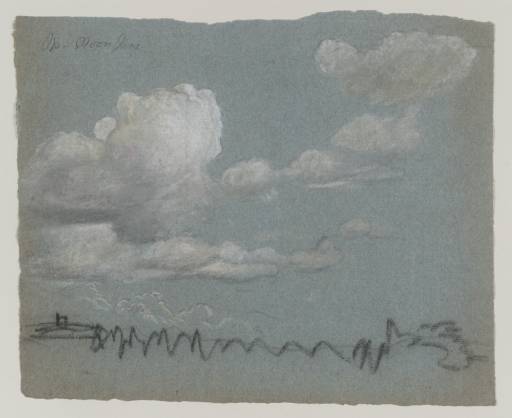 An Exhibition for London Cloudspotters
Mary Cooper, Member Number 23844, has been in touch to tell us that an art exhibition currently showing at the Tate Britain in London, UK, might be of interest to cloudspotters. Mary told us that "there is a whole room dedicated to the most wild and wonderful paintings of clouds, or 'skying' as Constable called it".
She goes on to explain that the exhibition contains "exquisite chalk sketches by Thomas Kerrich and Down [she wasn't sure of the name of this artist] dating from before cloud classification, a notebook illustrating techniques for shading in clouds, wonderful Constables (of course) and Turner sketchbooks". Littered throughout the exhibition are all the amazing Turner cloudscapes that The Tate possesses and, it seems, much more besides.
The exhibition is free. Here are the details and a link to the (minimal) information about it on the Tate website:
Romantics
9 August 2010 – 3 June 2012
(Free entry)
Tate Britain, Millbank, London SW1P 4RG
http://www.tate.org.uk/britain/exhibitions/romantics/default.shtm