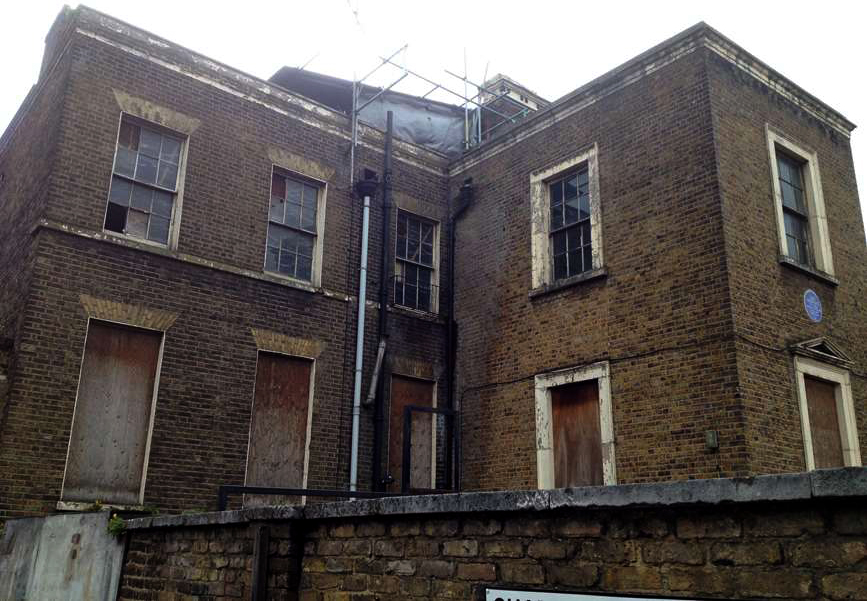 Private Eye on the State of the 'Namer of Clouds' Home
We were pleased to learn that Private Eye, the British satirical magazine, recently published a story to publicise the sorry deterioration of the historic home of Luke Howard. In 1802, this 19th Century pharmacist and lifelong lover of the sky devised the naming system for clouds that we still use today. His legacy for the world of meteorology and far beyond cannot be underestimated.
The Grade II listed building at 7 Bruce Grove, Tottenham, London, is on the Historic England 'At Risk' register. It has for many years been left to decline by its owners, a property development company which plans to sell if off as apartments. This strikes us, along with Society members and friends in Tottenham, as a crime against the culture of the sky. Such a significant property should never be allowed by the developers to deteriorate like this. It is the only building in the whole borough of Tottenham to boast a blue plaque, which simply states that The Namer of Clouds lived and died here.
Call us crazy, but we think that some part, at least, of this fine old building should be made into the world's first and only


We don't know what such a museum would include, but we'd love to hear what you think. Leave us a comment below!