The society for people who love the sky
Welcome, artists, scientists, cloudspotters and dreamers. You've come to the right place!
Join the Cloud Appreciation Society or Sign Up a Friend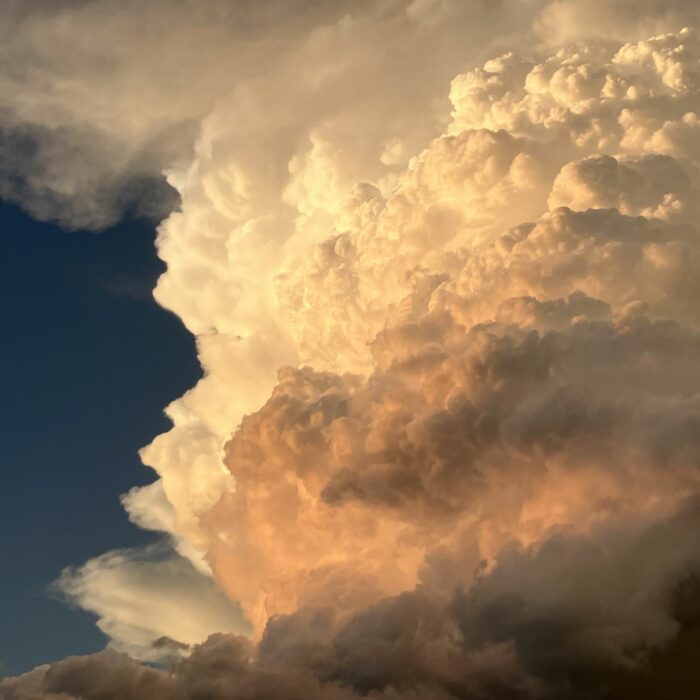 As the Sun was setting, a thunderstorm built over Kalispell, Montana, US. Hazel Kroll (Member 55,596) went outside to watch the huge Cumulonimbus cloud tower over the town. One-by-one, each of Hazel's neighbours stepped outside to marvel a…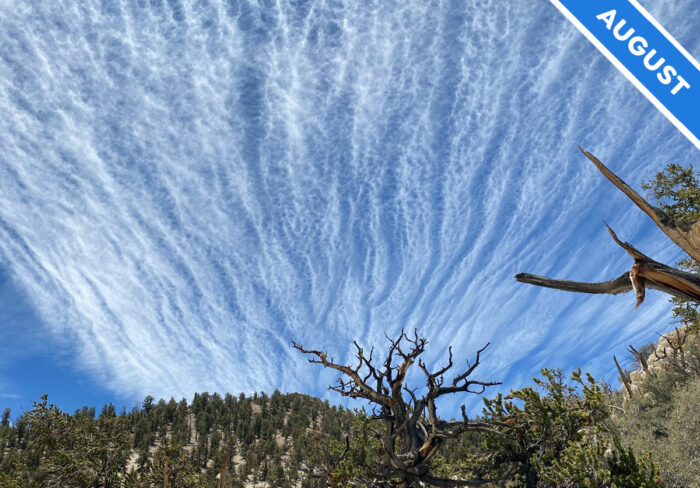 Lacunosus are clouds clouds that look like foam bubbling on ocean waves. We explain how they form in Cloud of the Month for August...
FRIDAY, SEPTEMBER 16TH, 2022
Join our worldwide event on Cloud Appreciation Day, 2022, when we will be launching a 'Memory Cloud Atlas' onto which anyone anywhere will be able to post an image of their sky, locate themselves on a map, and share with the world how they feel about the sky and the clouds...
Our free Cloud-a-Day app is the perfect way to start your journey to becoming an expert cloudspotter. It has a library of descriptions and reference images for 58 different clouds and optical effects and it uses the power of AI to help you identify the clouds you spot. Members can also view the Cloud-a-Day in the app that they get as part of their subscription.
A Cloud A Day is our beautifully illustrated book containing 365 skies selected by the Cloud Appreciation Society. It includes photographs by our members from around the world of stunning and fascinating formations, as well as examples of clouds depicted by great artists and even formations in Space, such as interstellar clouds and those on other planets. This is the ultimate dip-in-and-out book for sky lovers. Each image is accompanied by an enlightening explanation, a revealing snippet of cloud science, a surprising story or an uplifting quotation. Each entry will teach you about the sky in a fun and uplifting way.
A Survival Kit for the Imagination
Our downloadable lesson plans and resources for schools and homeschools teaching about the sky.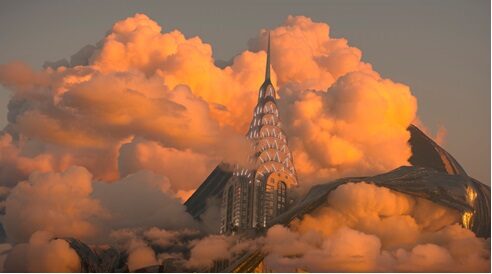 CGI artist and painter, Matt Wilson, has sent in his series Surreal Cloudscapes. Matt created the CGI cloudscapes in the recent 'Lightyear' Pixar movie, but during Covid isolation he began experimenting with creating cloudscapes on his own. He calls his art series Sentinels, and they were recently featured in the Solo Show in New York […]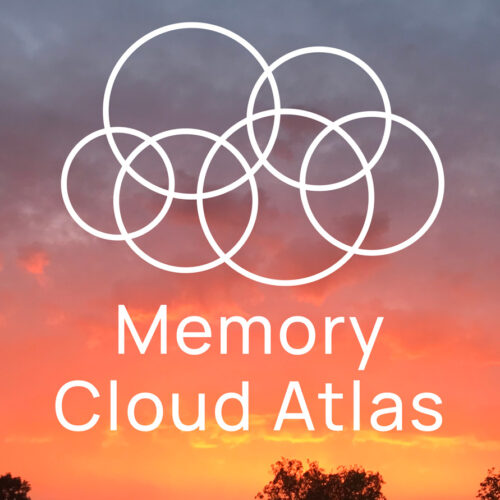 We have just launched a Kickstarter to create a website for Cloud Appreciation Day on Friday September 16th. The Memory Cloud Atlas will be a free resource for anyone, anywhere to share their sky on this day and the feelings it elicits in them. Help us record a worldwide snapshot of richly diverse perspectives on […]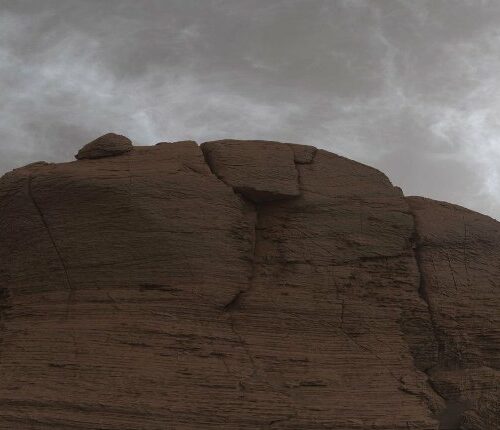 NASA is researching clouds in the upper atmosphere of Mars and it needs your help to spot them.  If you're interested in doing some extra-terrestrial cloudspotting, join in with NASAs Citizen Science project to help recognise the tell-tale signals of Martian clouds on the readings from the Mars Climate Sounder, an instrument on the Mars […]