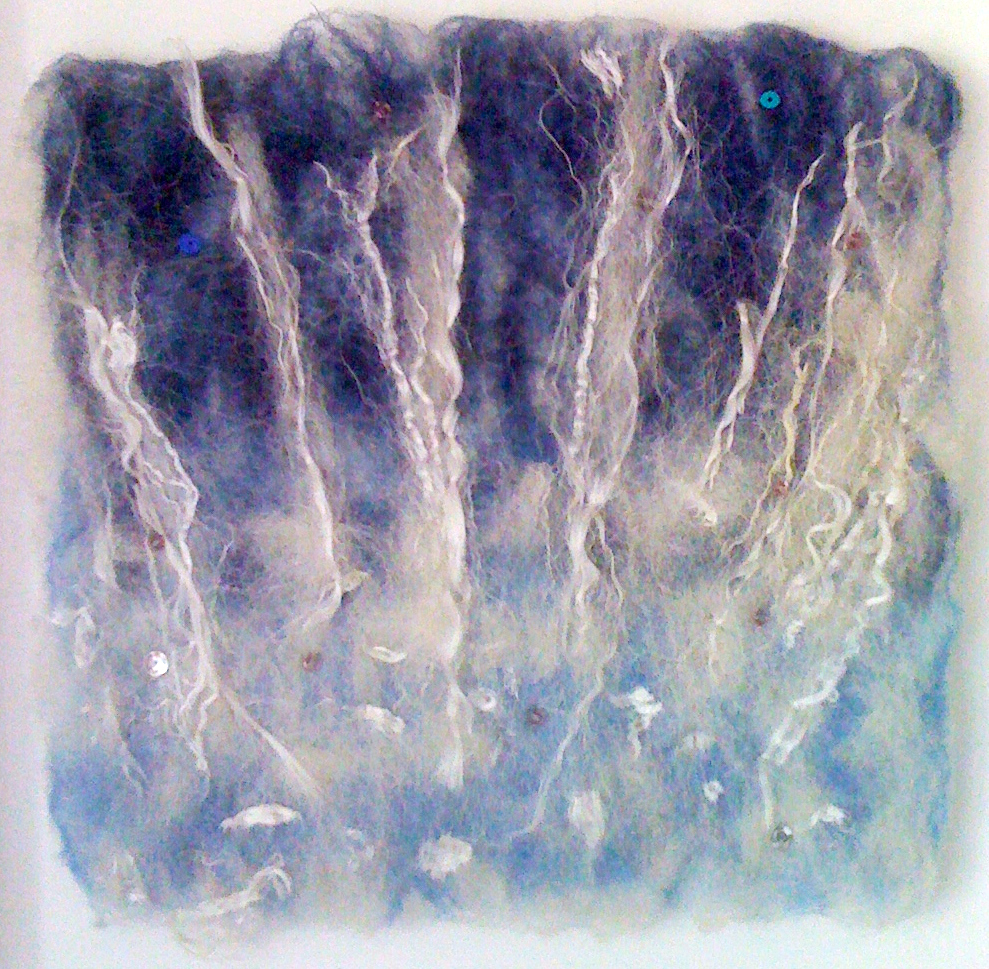 Mares Tails and Mackerel Scales
Rowena Scotney, an artist who is inspired by clouds, recently sent her painting "Mares Tails and Mackerel Scales". She told us she was inspired while lying in a field, next to a granite outcrop, looking up at the sky with her son, buzzards and jackdaws above and around …and close mooings of cows in the next field. It was a beautiful July day in West Cornwall, UK… before the changeability and the rains!
She works mainly with local, ethical wools – wet-felting and needle-felting and then embellishing with stitching and small beads. She loves how this phenomenon is sometimes called 'ciel moutonné' (fleecy sky) in France, 'Schäfchenwolken' (sheep clouds)! in Germany and 'pecorelle' (little sheep) in Italy :) – So apt for the felting medium!
You can see more of her artwork on her website