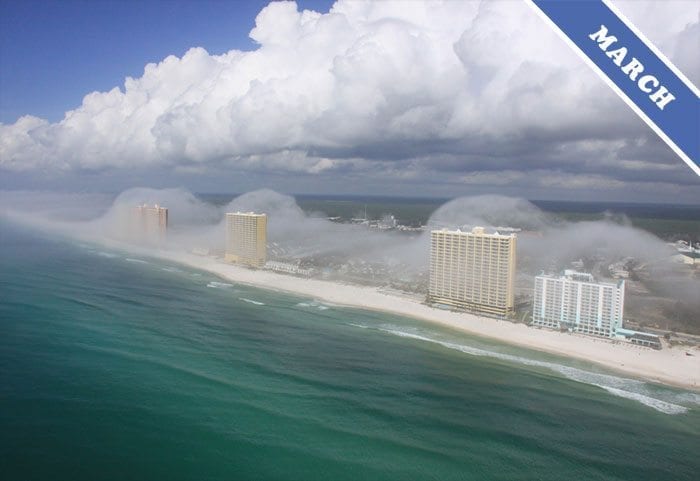 Florida Fog
This month's dramatic image of stratus cloud pouring over condominiums, was observed initially by helicopter pilot Mike Schaeffer. He was completing a sightseeing tour when he spotted this strange weather phenomenon along Panama City Beach, Florida. On landing, he told the helicopter company owner, J.R. Hott, about the cloud formation and they both went up for a better view. They moved quickly, knowing that this beautiful effect could only occur in very specific weather conditions.
The fog formation has since been described in the media as a "cloud tsunami" but J.R. disagrees with this name. "The term tsunami implies a natural disaster," he explained, "but this cloud effect, though it can form quickly, moves in a gradual manner. It only occurs in the presence of a gentle breeze."
Photograph © JR Hott.