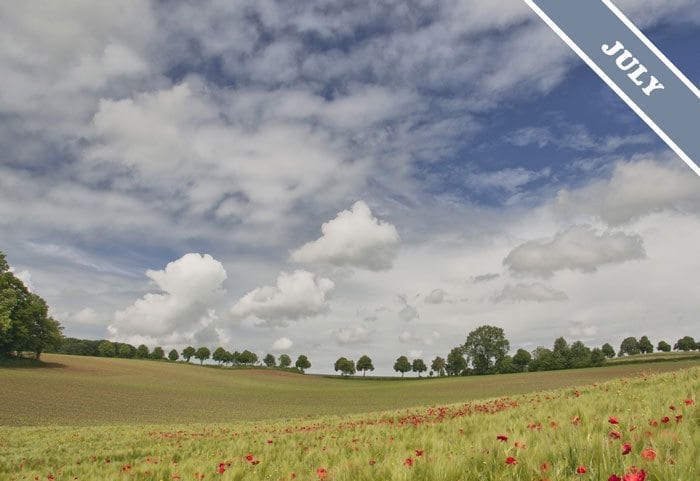 A Picture Postcard from The Netherlands
Clouds appearing simultaneously at several different levels of our atmosphere is a common sight, one that is sometimes described as a 'mixed sky'. The tranquil concoction of clouds chosen as July's Cloud of the Month was spotted over the hamlet of Huls in the south of The Netherlands.
© Photograph Math Gossens.