I was witness to a very special event( imho) during afternoon of April 17 2019. I was able to photograph at least 20 Horsehoe Vortexes manifesting over North Phoenix and points further north. I am still in search of the words to describe the approximate 2 hour outbreak of upside down U. A system had dropped light rain the day before and into the night. By afternoon I was seeing the backside or trailing edge of the system moving off to the east. At around 2:30pm I noticed some cloud formation that told me to keep an eye for Horse shoe Vortex (HV). The clouds were swirling in an area where I had seen HV before. The clouds were coming  from the north  rather than the west. A few minutes later I spotted a HV. By the time I got the camera on it , it decided to play hide and seek behind a cloud. I took a pic anyway figuring why not? I thought well that made my day, whoopee, back to chores.Around 10 minutes later something told me to take a look and sure enough there was another HV. Photographed it  and studied the clouds  for a while. Right about where the desert rises into the hills and mountains north of Phoenix seemed the area to keep an eye on. Same area  during Monsoon to look for the Pileus.  Anyway,they kind of began manifesting themselves  on a regular basis. So I post the pictures of them with the time of day the shot was taken. Remember I took  various amounts of shots of most of the HV and am posting only one of each with an exception I'll explain later.
The first one playing hide and seek
2:40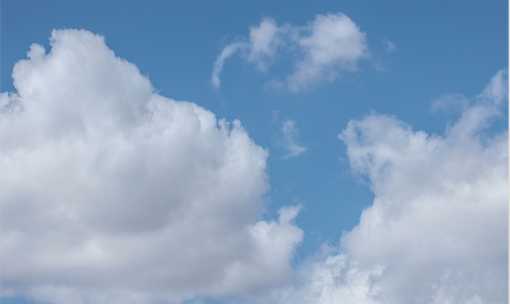 2:49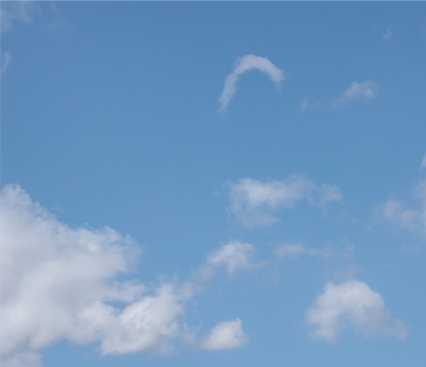 3:10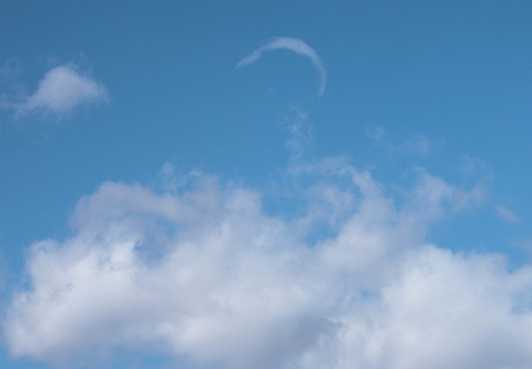 3:16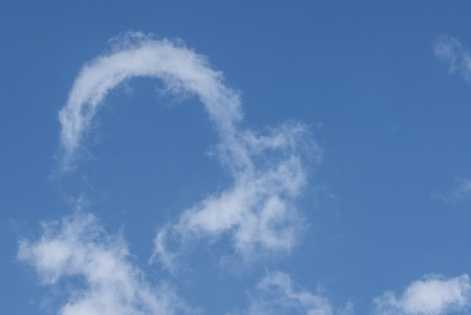 3:18..This shot below is of the same HV as  above,3:16, but 2 minutes later. You can see the original one is dying out but below it is a short lived new HV. The main HV is also the same as the one in today's Gallery listings. Thank you Ian!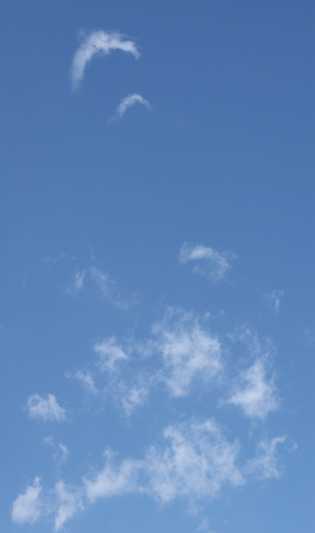 cont'd