I've heard a rumor here in Napa that Goddess Diana was recently seen in the Valley of the Moon (as neighboring Sonoma is often called). She thought she might have left something behind and is now, of course, on the hunt, shall we say.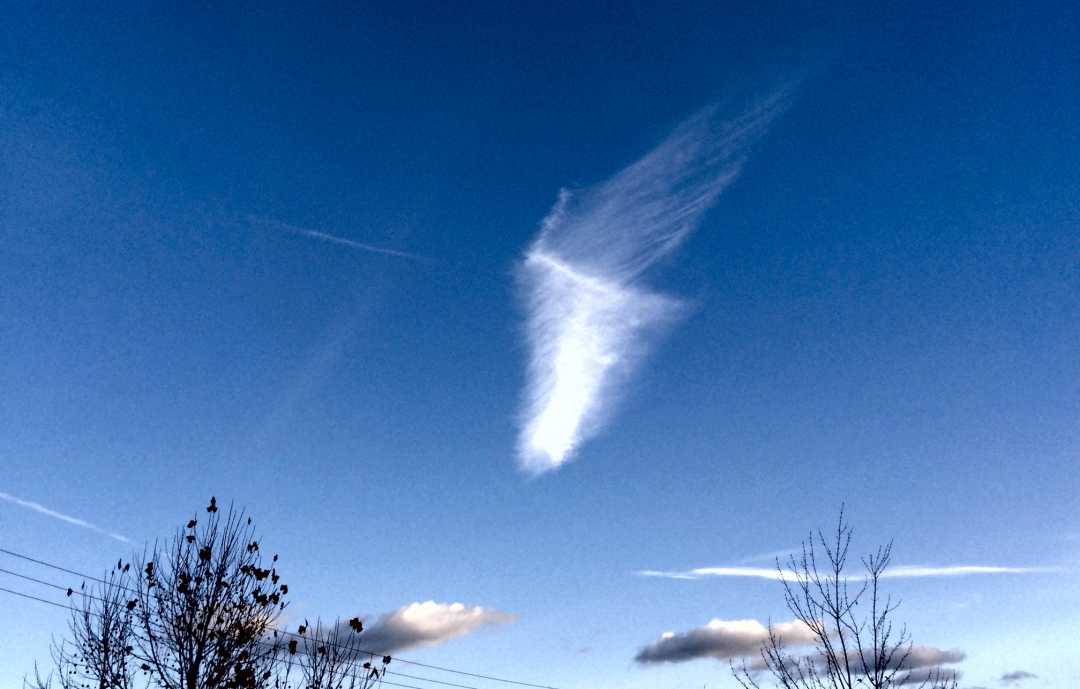 Has anyone seen my quiver?
PS: The cloud photo above is just as I saw it — really quite odd with nothing else like it anywhere else in the sky.