Thank you for launching this great topic, Michael! It's off to a splendid start already and should draw many contributors who enjoy the rollercoaster rides of Asperitas. Wouldn't be surprised if this calls for dramamine!
And Hans, the images you've posted so far have much of the feeling I associate with Asperitas, so regardless of whether or not they meet classification parameters, they are exciting to see here.
I haven't see many instances of Asperitas locally, so hope a repost of one of my favorites is acceptable here. You and Hans might recognize a portion of it as The Mermaid's Tresses from one of the B&W volumes.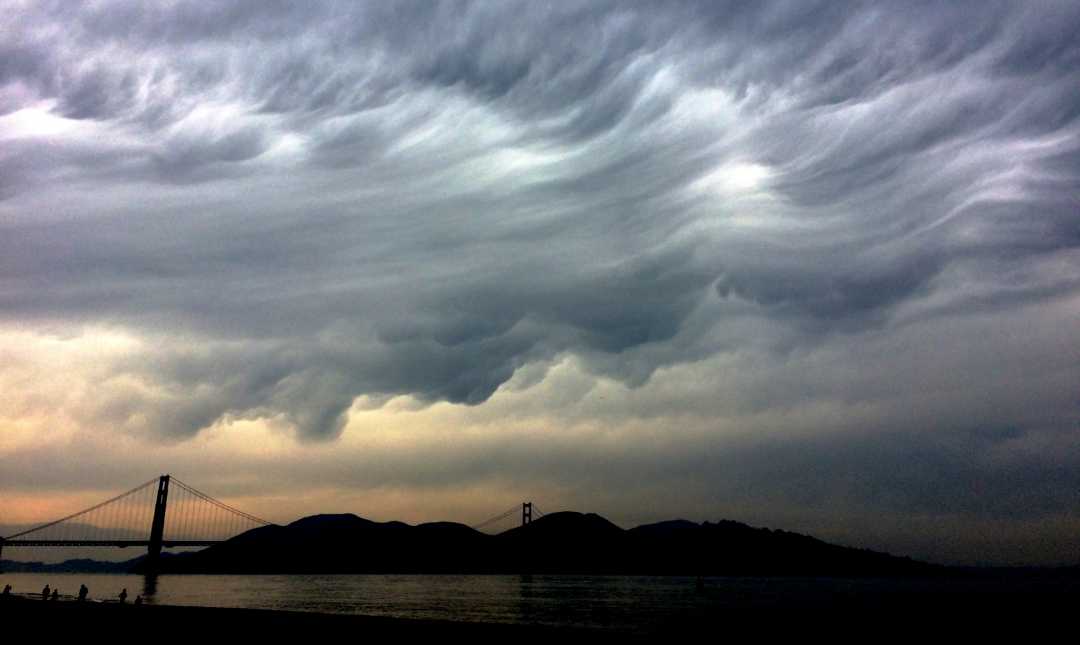 Asperitas Over San Francisco Bay