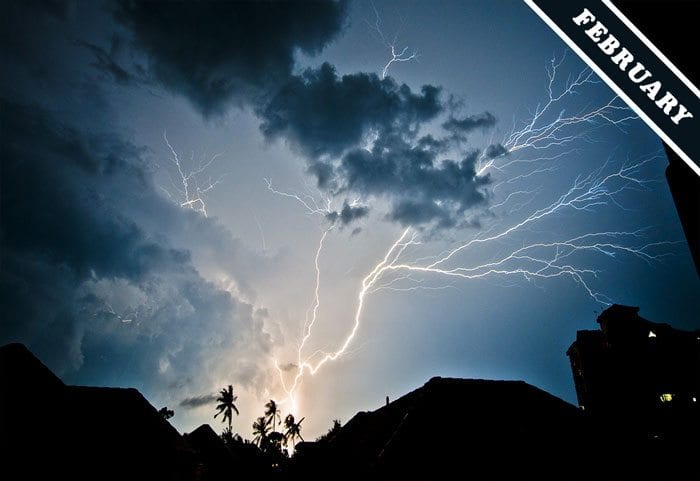 Upside Down Lightning Over Penang, Malaysia.
This month's image shows a dramatically different perspective on lightning, which here appears to be travelling upwards within the Cumulonimbus storm cloud. This type of lightning is sometimes described as spider or anvil crawler lightning, and was spotted over Penang, Malaysia, by Mike Sharp. He describes the area as "most exciting weatherwise". How could we disagree?
Photograph © Mike Sharp.