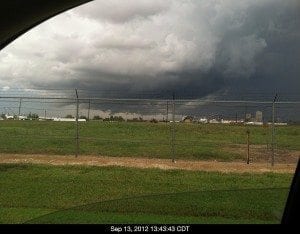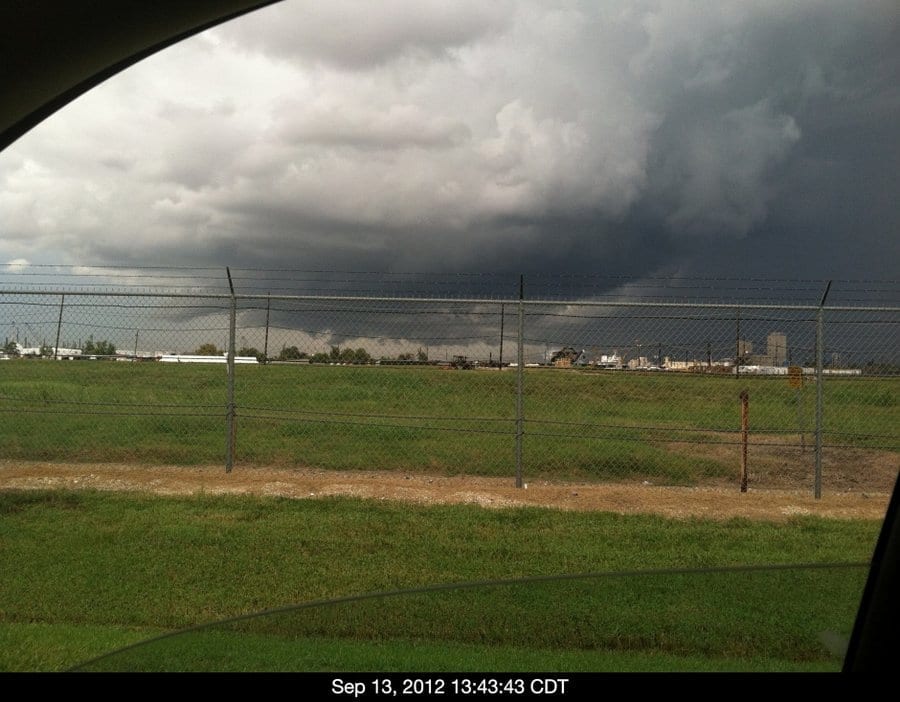 Julia Austin recently sent us a link to this article by Carlos Miller of Photography is Not A Crime.
The next time you're photographing clouds, make sure those clouds aren't hovering over a location that's considered "sensitive". National Weather Service volunteer Michael Galindo learned this lesson last month after pulling over to the side of the road near Houston to snap a photo of storm clouds brewing in the distance (shown above). Problem was, between Galindo and the clouds sat the Lyondell Refinery.
Carlos Miller of Photography is Not A Crime reports that someone at the refinery spotted Galindo photographing the scene, and contacted the local police department.
By the time the summoned officers arrived, Galindo had already left the location… so the police called the FBI Joint Terrorism Task Force.
Imagine the look on Galindo's face this past Friday, when the FBI arrived on his doorstep to question him about his activities. Luckily for Galindo — a 26-year-old man with a squeaky clean police record — FBI agent David Pileggi was satisfied with his explanation after a 20-minute questioning, and simply left with a warning to "be careful next time."
You can see the original article here