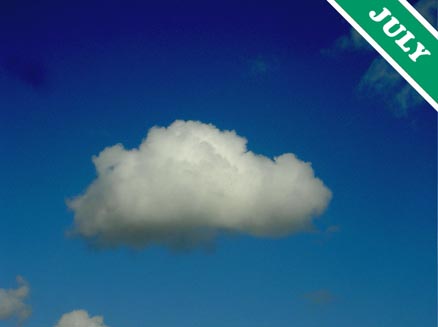 (Click image to enlarge) (Image © Laura Billings)



If the average person were to close their eyes and think of a cloud, chances are they would picture this little fellow, for the cumulus feels like the most generic of all the cloud types. It is a fair-weather specimen, born on the invisible thermals of air that rise from the ground on a sunny day.
As any six-year-old child will tell you, cumulus are the most comfortable of all the clouds to sit on. They are like gentle tufts of cotton wool on which dreamers can kick back and shoot the breeze. This fact was not missed by the Italian painters of the Baroque period who rarely depicted a saint or an angel without a comfy cumulus cloud for them to recline on.
Whilst there are many rare and fancy cloud types vying for our attention, cloudspotters should never forget to appreciate the light-hearted cumulus. He may be common, but how many other clouds can claim to be the sofas of the saints?