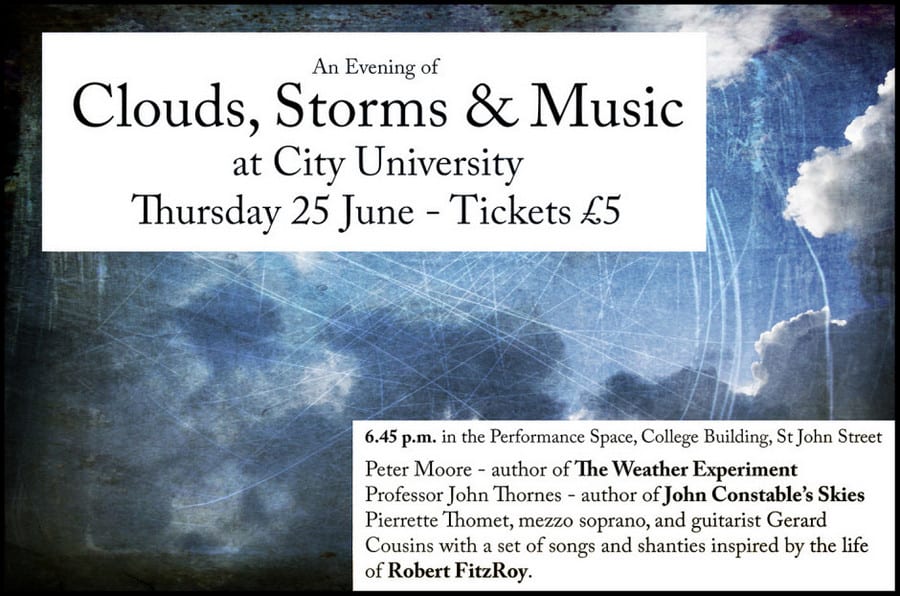 Clouds, Storms & Music Event at City University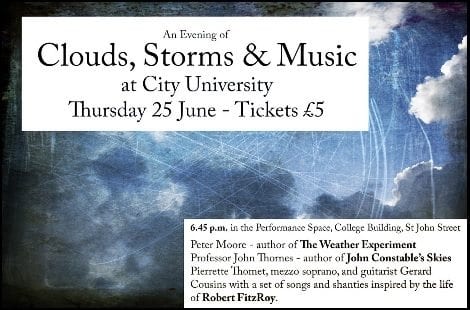 On Thursday, 25th June, City University London will be holding an event, "The Weather Experiment: Clouds, Storms and Music" in conjunction with WAM (Weather Art and Music). Join author Peter Moore and singer Pierrette Thomet for an evening of art, music and weather. They will examine Robert FitzRoy's forecasting experiment, John Constable's famous cloud sketches and there will be music inspired by weather and the sea. There will be a book signing of Peter Moore's The Weather Experiment afterwards.
A further participant at the event will be Professor of Applied Meteorology, John Thornes, who is also one of the speakers at the Cloud Appreciation Society Conference which is being held on 26th September 2015 at The Royal Geographical Society, London.