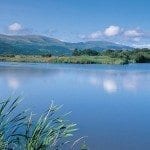 RSPB Old Moor and The Cloud Appreciation Society have joined forces to create a perfect day of cloud gazing with a slideshow, talks and a chance to just lay back, look at the sky, and relax.
Date: Sunday 19 May
Talks: at 11 am and 2pm given by the Cloud Appreciation Society Photo Gallery Editor, Ian Loxley.
Price: The event is free but the reserve entry fees apply: £4 adults, £2 children, £2.50 concessions.
Full details of the event can be found here