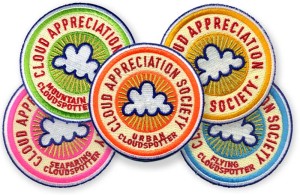 Brenda Barnard, Cloud Appreciation Society Member No. 17887, suggested that it was about time we produced an 'Urban Cloudspotter' embroidered patch. The patch, she argued, is sorely needed by city dwellers and would nicely complement our existing 'Flying Cloudspotter' patche (for pilots), 'Seafaring Cloudspotter' patch (for sailors) and 'Mountain Cloudspotter' patch (for walkers).
When we sent Brenda her patch as a thank you, she sent us back this photo of her wearing it out and about.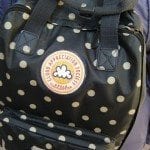 As you can see this was a great idea and so we are now pleased to announce that we have available on the Cloud Shop our brand new Urban Cloudspotter embroidered patches.