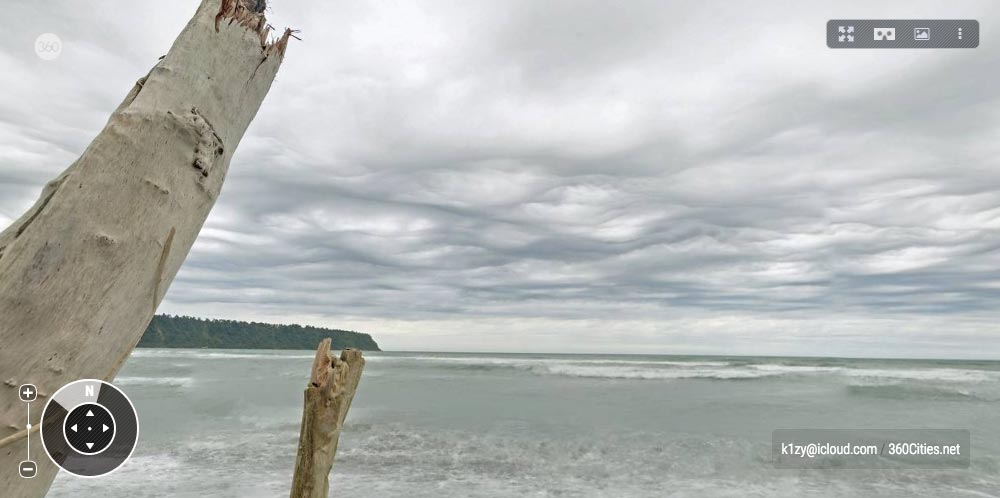 Asperitas clouds in 360˚
John Wood of Concord, Massachusetts, US, specialises in 360-degree photography. He got in touch to let us know that he captured a great example of asperitas clouds over Bruce Bay, New Zealand. You can pan around the image when you view it full-screen on a desktop, but the effect is better when you view with a mobile device and use the button below since you can look about as you move the device.
And while he was at it, he sent us this sky panorama, which shows Altocumulus with patches of lenticularis and undulatus formations, over the Hanscom airfield at Bedford, Massachusetts, US.