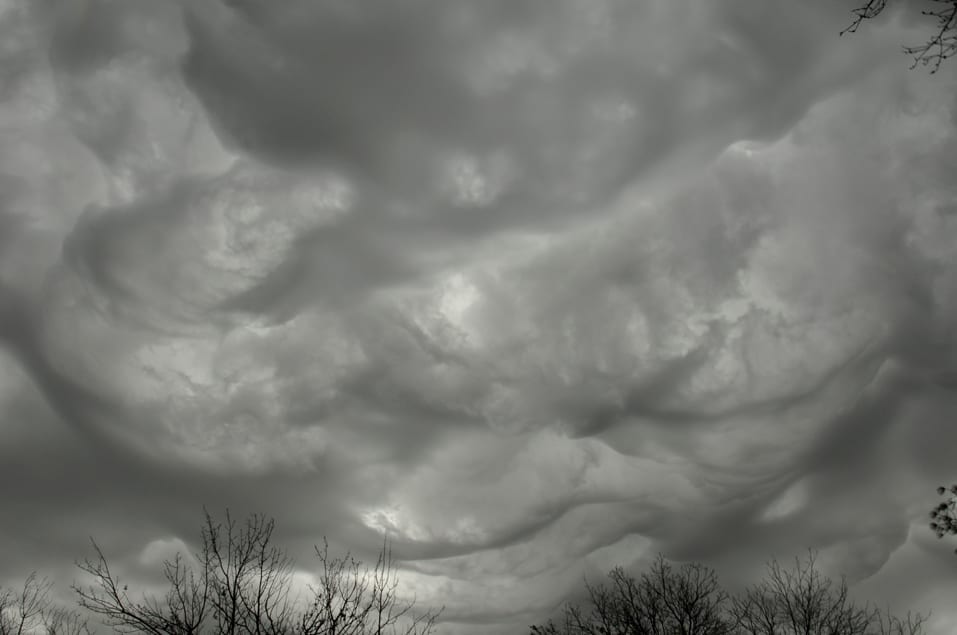 Have You Spotted an Asperatus Cloud?
Following last week's
news report in USA Today
, interest in the 'asperatus cloud' has been reignited. This is a cloud formation that we first noticed back in 2006 when some photographs were sent in to the Society photo gallery from
a formation over Cedar Rapids, Iowa
. Since it looks wavy, the cloud could be described as an 'undulatus' formation, but we felt this cloud and
the many similar that have been sent in to us since
is distinctive enough from the run-of-the-mill undulatus that it should have a name of its own. So
we went ahead and gave it one
.
If you have spotted an example of this cloud, and you have a photograph with an accurate date, time and location we would love if you could email the image to us so that we can add it up to the society photo gallery. The more examples we have of this cloud formation, the stronger our case for the term being made official.
There is nothing new about the cloud formation itself, but we feel that it does warrant a new name, since it doesn't easily fit within the existing terms. Our proposed name, 'asperatus', comes from the Latin word for 'roughened', because the cloud looks rather like a choppy, rough sea. The term is now in common usage, but it will only become official it it is included in the World Meteorological Organisation official cloud classification manual, The International Cloud Atlas. The last edition they published was back in 1975, but there are rumours that the UN organisation is considering the case for publishing a new edition. If this goes ahead, we will be lobbying for asperatus to be included. It would be the first new cloud term to be added to the classification system for 60 years.
> Read more about the asperatus cloud here…
> See examples of asperatus on the Society photo gallery here…
> See a piece about asperatus on The Weather Channel here…
> And if you think you might have photographed one, please email us your photo — and please try to include the most accurate date, time and location of the sighting that you can.