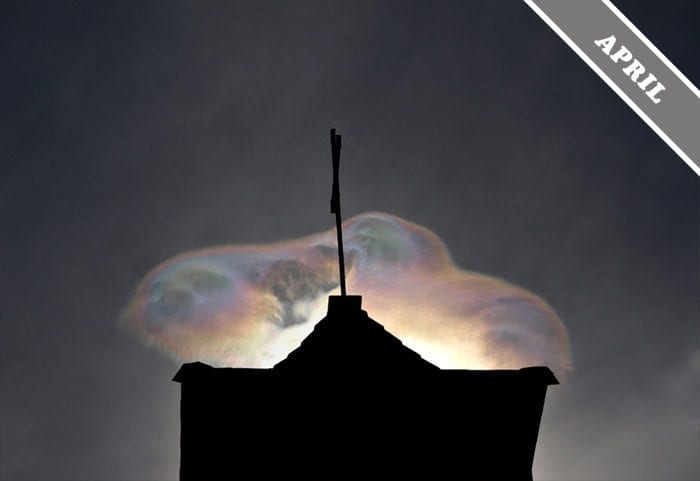 Iridescence over Independence
This month's cloud formation is a display of cloud iridescence. This colourful optical effect is caused by sunlight being diffracted as it passes around the cloud particles, and is seen mostly often when a cloud is forming or dissipating, which means its water droplets are all of a similar size. The beautiful and eery example shown here is in an Altocumulus cloud spotted by Andrew Kirk over Independence, California, US.
© Photograph Andrew Kirk.