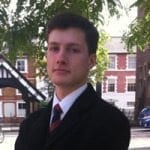 The Royal Meteorological Society is putting together a special Young Persons edition of their Weather magazine, to be published next summer. The guest editor, 16 year old Daniel Brener from Berkhamsted, is now looking for articles and images to be submitted for the magazine. These should be written by individuals or small groups of people, between the ages of 7 and 21. Articles can be short (around 300 words) or up to 2000 words.
We welcome contributions on all aspects of weather, including climatology, oceanography, historical meteorology and related environmental matters. Submissions might cover;
o weather related fieldwork,
o cross curricula weather projects,
o local weather events,
o investigations into community memories of extreme weather,
o weather balloon launches,
o anything else!
The deadline for submitting articles or images is 5th December 2014.
They should be submitted to education@rmets.org