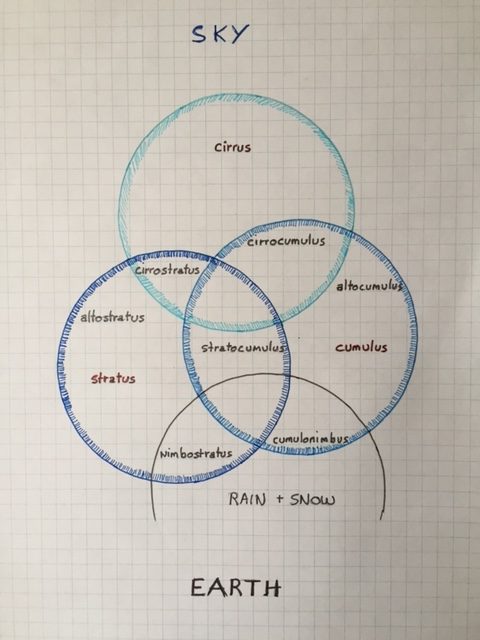 Venn Diagram of the Big Ten
Margaret Webster recently joined the Society after reading an article in the New York Times. She then created this Venn diagram to help her learn the big ten clouds and we love it!
She says she is seeking "to persuade all who'll listen of the wonder and beauty of clouds," although the patience of some of her family members may be growing a little thin! As a retired psychotherapist, she told us she completely agrees with our statement that appreciating clouds is cheaper than a psychiatrist!