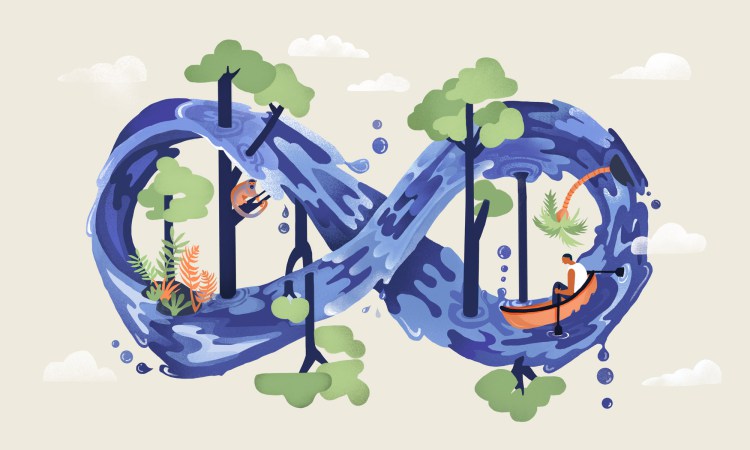 The largest river on Earth is invisible — and airborne
Dan Ryan of the Eden Project, Cornwall, contacted us recently as he had been questioned about the amount of water in the Amazon Basin being greater above ground than below. He later sent us a link to an article which begins to explain the idea.
The article begins "On a typical sunny day in the Amazon, 20 billion metric tons of water flow upward through the trees and pour into the air, an invisible river that flows through the sky across a continent" and goes on to explain the process.
You can read it in full on the Ideas.Ted.Com website