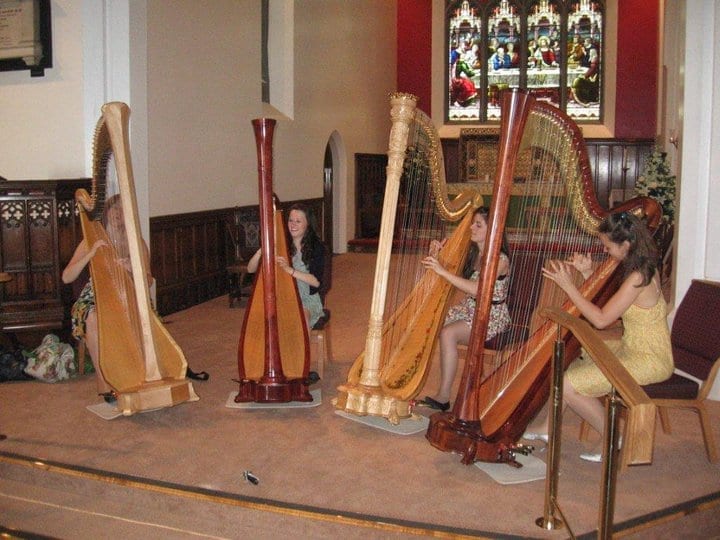 The Clouds Harp Quartet
Esther Swift, leader of the Clouds Harp Quartet recently contacted us as she has written and recorded a five movement piece entitled 'Clouds'for the harp quartet.
They recently completed their first UK tour to promote this, their debut CD, and will be playing at the Bridgewater Hall, Manchester on the 13th and 14th December. Details can be found here.
You can also hear one of the movements from the cloud piece on their website http://www.soundcloud.com/estherswift