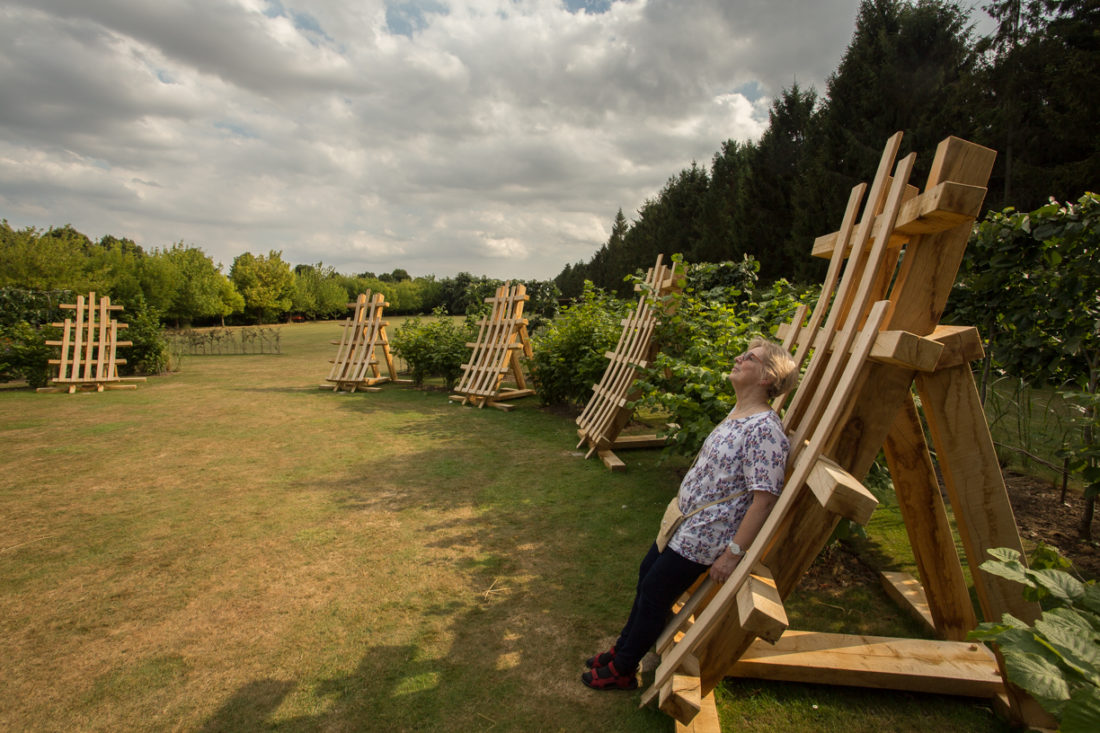 Skylight Garden, Anglesey Abbey
Dr Val Perrin, member 3906, recently contacted us with news of the Skylight Garden at Anglesey Abbey, Cambridgeshire. The garden has been created to commemorate 50 years of the National Trust's involvement with Anglesey Abbey and has been inspired by the owner's (Lord Fairhaven's) creative vision.
The wooden structures allow visitors to gently recline to savour the wonders of the changing fenland skies without getting a crick in their necks!