These examples over the US and Australia show how aircraft skywriting can be used to turn the sky into an advertising billboard. In the UK, advertising using aircraft smoke trails like this had been banned since 1960, but recent changes in legislation by the UK Government have made it legal. Now anyone can use the skies over Britain as an advertising billboard. We think this was a bad decision. We think the sky should remain one place where we don't have to look at advertising and political messages. If you agree, please sign our petition to get the UK Government to reopen their inadequate public consultation on this that took place in March when the world was distracted by news of the Covid-19 pandemic, so that we can have this change in law overturned.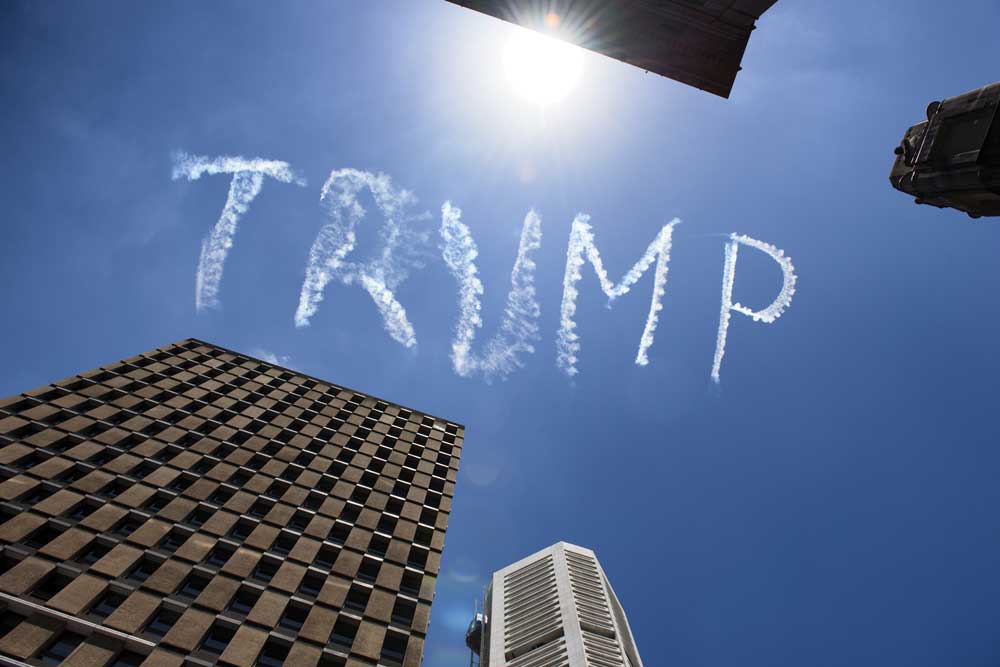 Aircraft skywriting over Sydney, Australia during a political march in 2017. (Photograph: © Max421 | Dreamstime.com)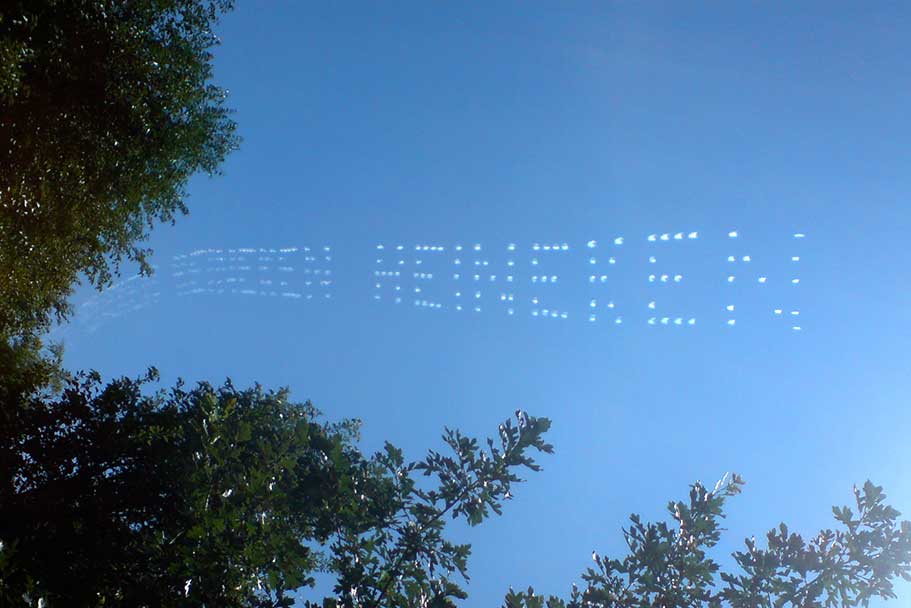 Heineken advert made with five aircraft flying in parallel formation over New York City, US.in 2008. (Photograph: Brian Pennington, CC BY 2.0)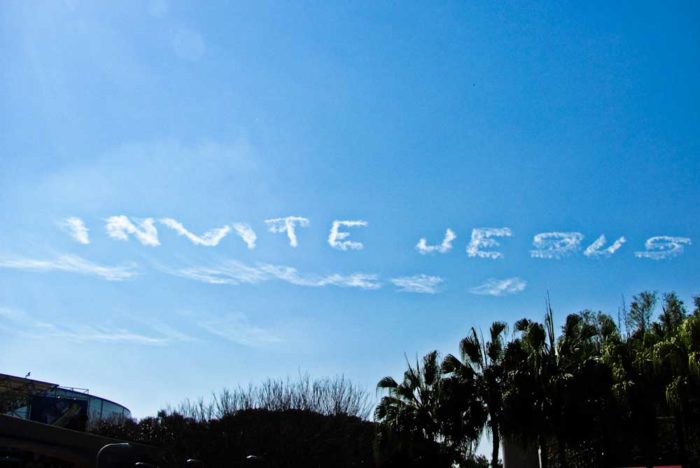 Religious skywriting message over Florida, US in 2011. (Photograph: Rhys Asplundh CC BY 2.0)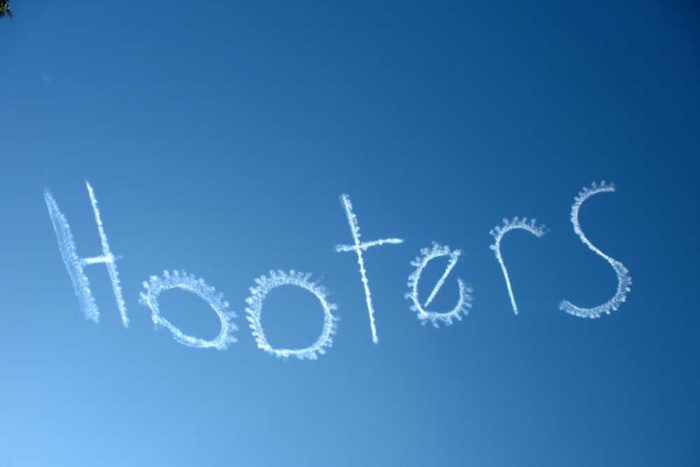 Advert for the Hooters restaurant chain over US, 2006. (Photograph: Oliver Wales, CC BY-ND 2.0)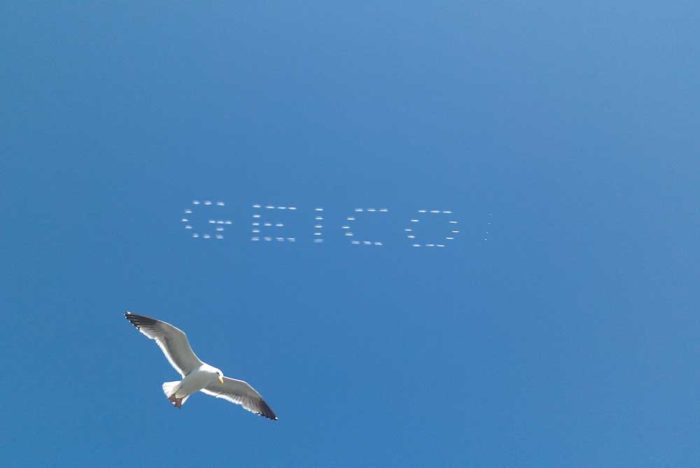 Geico Insurance advert over San Francisco, US in 2012. (Photograph: Derek Wolfgram CC BY 2.0)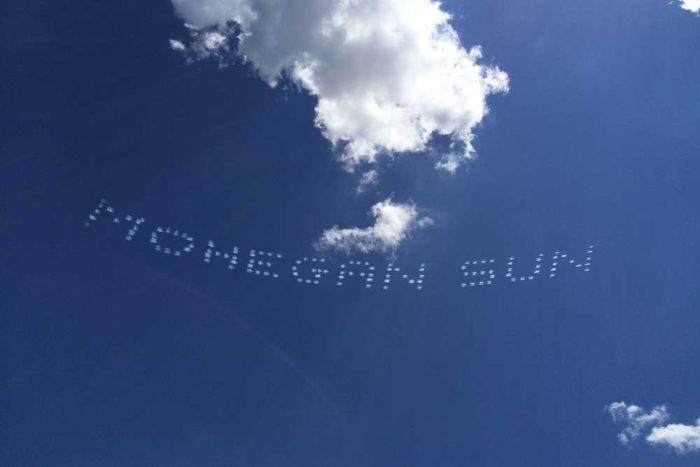 Advert for the Mohegan Sun casinos and hotels, over Boston, US in 2015. (Photograph: Steven & Courtney Johnson & Horwitz CC BY-SA 2.0)
Header image credits – Left: Cirrus clouds over the Isle of Colonsay, Scotland by Jacques Duijn (Cloud Appreciation Society Member 47,875), Right: Brian Pennington.