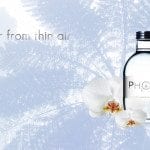 We were recently contacted by the PHOG Water Team, a water sourcing venture that harvests pure water directly from clouds and fog with the mission to expand clean water access worldwide.
In the summer of 2013, they successfully tested a pilot site on the Caribbean island of St. Vincent and the Grenadines that can produce millions of liters of water a year. This cloud harvesting method is a sustainable water collection alternative that requires zero energy input and avoids issues of groundwater depletion. PHOG has been working on providing a locally sourced and environmentally conscious bottled water option in the Caribbean, while providing resources and materials for people to start their own cloud and fog collection systems worldwide.
You can find out more from their website and also from the video below.
PHOG Water from PHOG Water on Vimeo.