Luke Howard exhibition at Bruce Castle Museum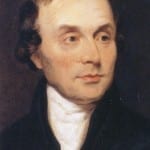 This exhibition at the Bruce Castle Museum, Lordship Lane, London, N17 8NU tells the life and achievements of Tottenham Local Hero Luke Howard, the Father of Meteorology and the Namer of the Clouds. Amongst the museum's own exhibits on display are three of Luke Howard's own watercolours of clouds – which are rarely seen on public show – and also a portrait in oils of Luke by John Opie (kindly on loan from the Royal Meteorological Society). Other items have been borrowed by various members of the Howard family and local Quakers.
The exhibition runs until 19th December 2010. It has something for everyone and it will be used by schoolchildren in particular. A lively film has been produced to accompany the exhibition about the Clouds and Luke Howard, with the generous support of the OPAL project and Imperial College London; it was directed by Anna Slingo; a current member of the Howard family – Oliver Howard – is one fo the film's voiceovers. There is also programme of events at the museum over the year to celebrate Luke Howard – see here for up-to-date information of forthcoming events. The exhibition and the associated educational programme has been kindly supported by the Royal Society as part of its Local Heroes Programme to commemorate the Society's 350th anniversary.
Open Wednesday to Sunday 1 – 5pm (for general public; groups may book at other times – contact the museum for further details)