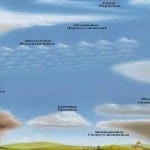 The LABORATORIA Art & Scient Space invite you to the opening of CLOUD HARP by Nicolas Reeves in Moscow at LABORATORIA Art&Science Space on July 2.
LABORATORIA is the first nonprofit research centre in Russia focused on constructing the platforms of interdisciplinary interaction between contemporary art and science.
The Cloudspotter's Guide has recently been translated into Russian and the CLOUD HARP was mentioned in it.
Besides the CLOUD HARP itself LABORATORIA will have an exhibition, CLOUD ATLAS which is supposed to give the holistic view on clouds and the cloudspotting. Artists as well as scientists – aerologists, meteorologists, physicists and glider pilots have been invited to share their professional and personal views and attitudes on clouds.
The more we learn about it the more we are fascinated by the beatiful and complicated world of clouds.
Visit the LABORATORIA Art & Scient Space website here.