We are very excited to be heading over to Sligo in the northwest of Ireland this weekend for Ireland's Second International Cloud Festival on the 27–29th July. The festival is organised by Hans Wieland and our friends at the Irish Cloud Appreciation Society.
The events, which are listed in the the festival programme, include an illustrated introduction to cloudspotting by Cloud Appreciation Society founder, Gavin Pretor-Pinney, cloud-inspired painting and poetry workshops and a talk by Gerry
Murphy, weather forecaster at the Irish meteorological office, Met Eireann.
Anyone interested in coming along can find out more on the Irish Cloud Appreciation Society site, read the festival programme and buy tickets here…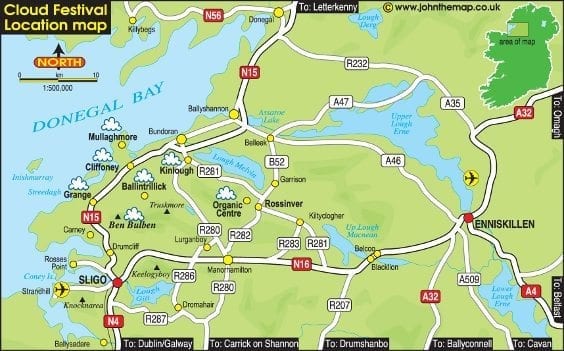 Here are a couple of Hans's photos of Sligo clouds: