Hans, your Shadowing image has all the elements of an intriguing dream. I keep falling into the space in between the soft-edged iridescence and the crisp, silver-lined cloud with its deep dark shadow, where something(?!) will soon unfold.
And Michael, Arizona Color #611 is one I want to dive right into. I would hold my breath in anticipation, but why? It's (mostly) all air up there, n'est-ce pas?
Lots of rain here lately, and a bit of hail too. But the sky captured below promised something else.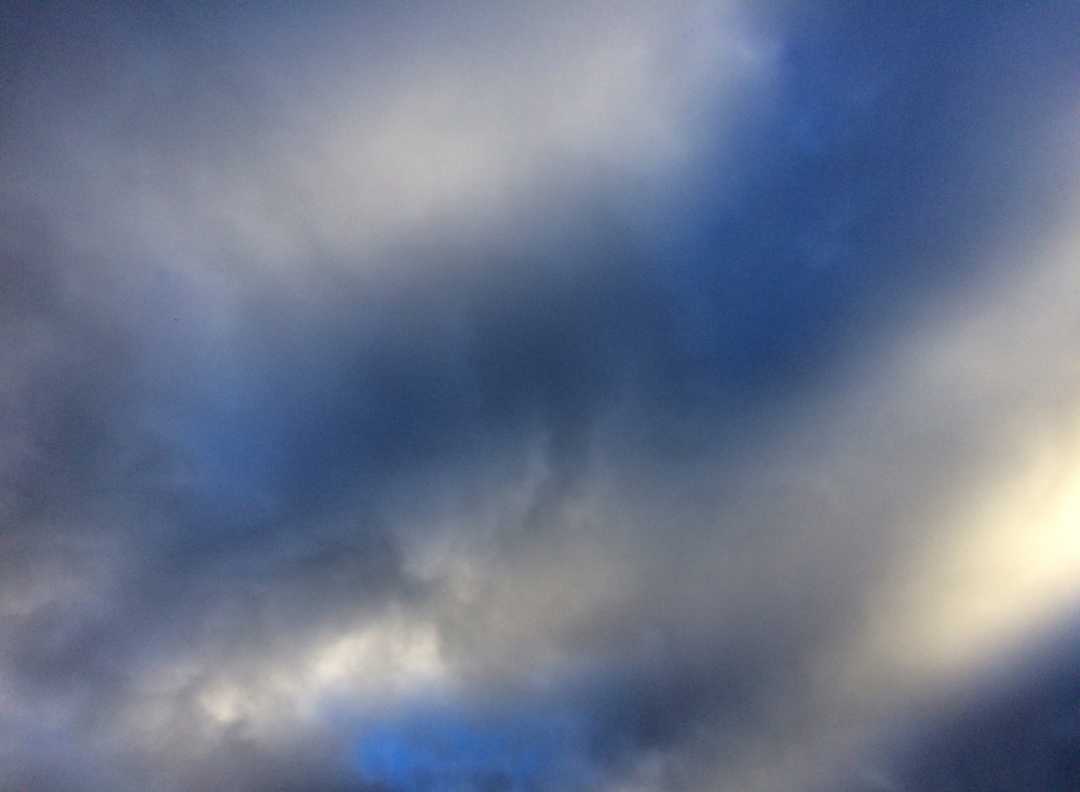 A Soft Rain's A-Gonna Fall