Ah, I can see why that's a favorite, Michael. The optical illusion has my eye flipping between interpreting the altocumulus as foreground shadow and background pattern. Fun!
And I like that subtle horizontal pattern of little "flames" you caught in Something's Burning, Hans. Glad you caught it before the cumulus doused it.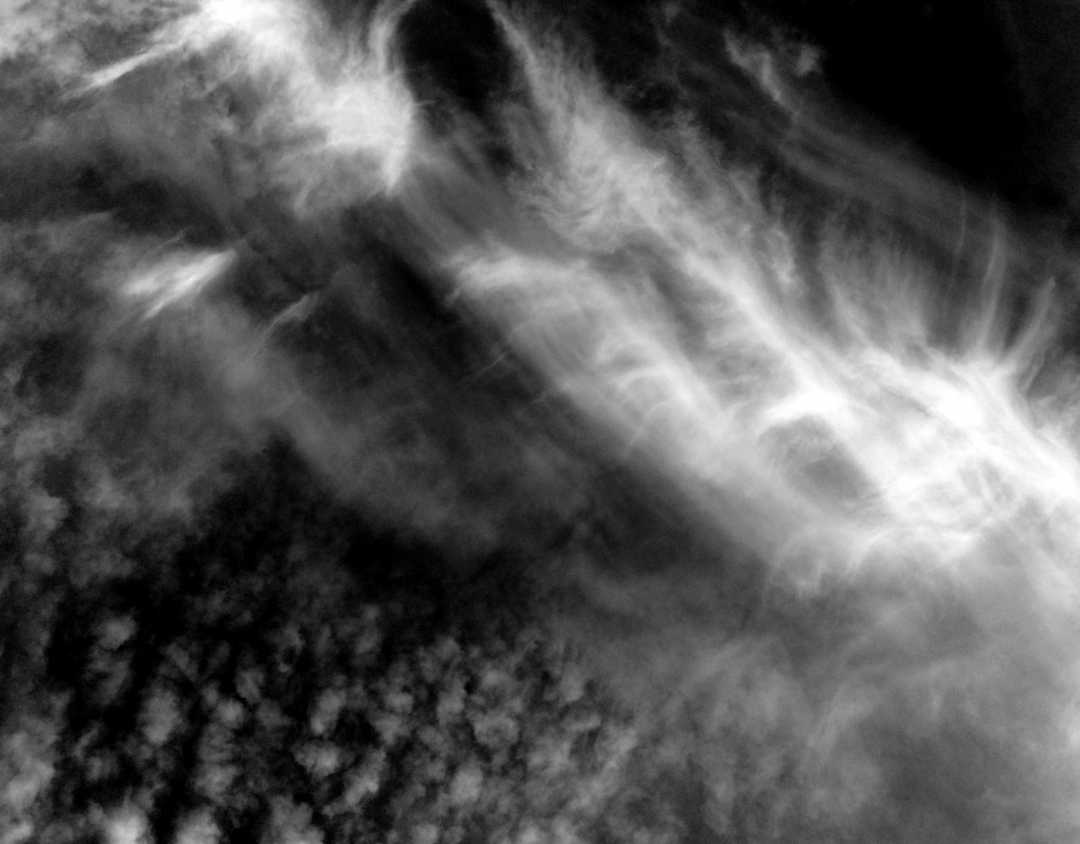 When You're Hot
PS: Hans, can you see the head of Aeolus in that previous image? He's quite subtle, but there ~~ hovering in the upper right quarter, just to the left of the dark right corner. His rounded head of hair is white and he's looking down with right eye closed, the bridge of his nose softly highlighted, mouth open to sing his Ode to Wind.