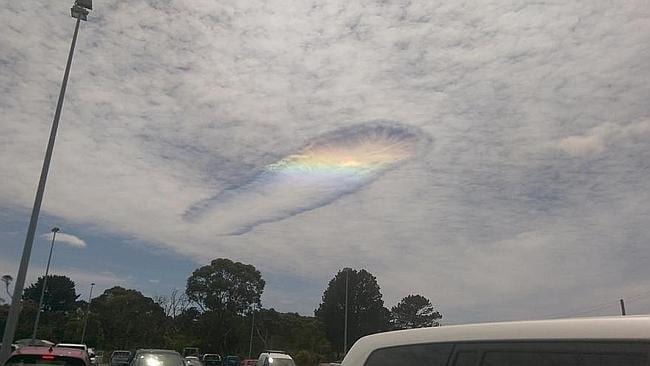 Fallstreak 'Rainbow' Cloud
Our thanks to Society members Veronica Bryan, no. 24,855 and Kim Ter-Horst, no. 14,256, for drawing our attention the fallstreak hole cloud formation that hit the headlines in Australia after being spotted by residents of Wonthaggi, Victoria.
News.com.au reported on their website that Michael Efron, forecaster at the Australian Bureau of Meteorology, reassured locals that the sight was a natural weather phenomenon. Unfortunately, he incorrectly described the rainbow colours appearing in the cloud as iridescence. In fact, the optical phenomenon is a circumhorizon arc, which can appear as sunlight passes through hexagonal-plate shaped ice crystals a high cloud. See the article here.