….. whatever next!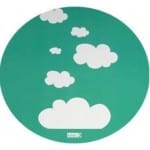 Kikk.K is a Scandanavian designed stationery and gift supplier. They have recently launched and entire range of stationery inspired by Clouds. Its called the 'Luft' range which means 'Air' in Swedish.
There is a wide selection to choose from…
… which cloud are you?
Visit their website to see the full range.