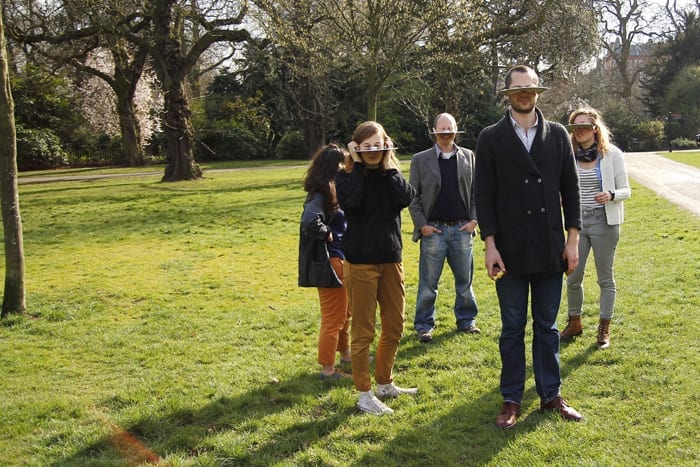 A Sky Walk in London's Hyde Park


Earlier this year, Cloud Appreciation Society founder Gavin Pretor-Pinney was asked to go on a 'sky walk' in London's Hyde Park by students in Product Design at the Royal College of Art. Intrigued by the sound of this, he went along and was handed a pair of strange mirror classes, created by design student Marjan van Aubel. They act like mirrors that reflect an image of the sky into your eyes as you walk around. The sensation of wearing them is rather weird. It feels a little like flying upside down.
Gavin talked to the students about the clouds that they were all enjoying through the reflections of their sky glasses. He commended Marjan on her fantastic invention. Cloudspotters will love them, but they might not catch on amongst the general public. Anyone wearing them as they walked around London would be run over by a bus within about 10 minutes. They also make you look a bit stupid.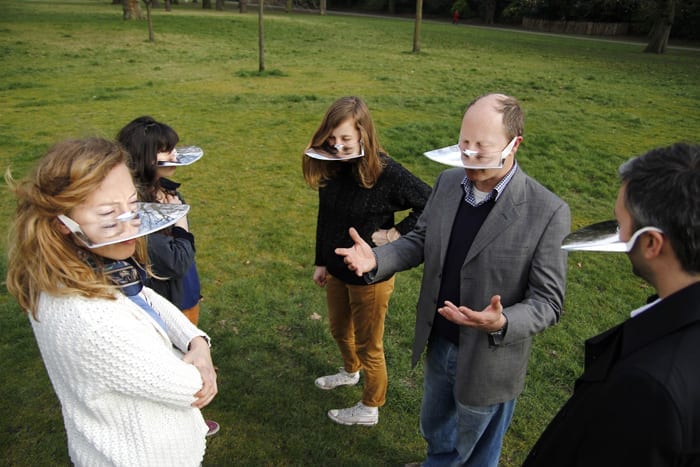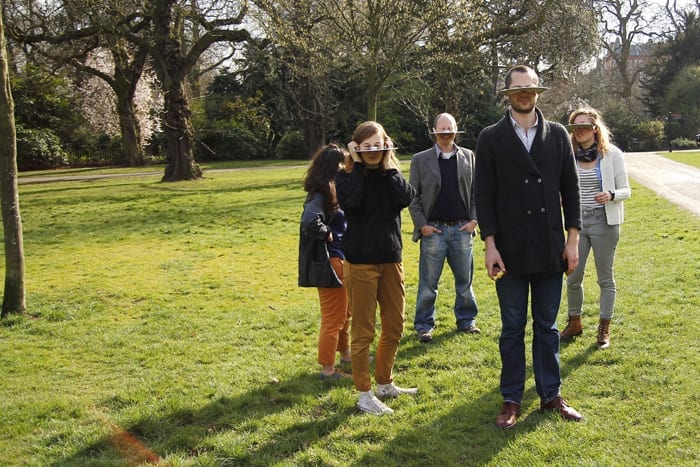 You can see Marjan van Aubel's work here.
She has no plans to manufacture the sky glasses yet, but I'm sure she's open to persuasion…