Attention All Cloudspotters
You can't look around when you're looking up, so we've had a look around for you. If you have cloud news that you think we should include here, please email it to us at: hello@cloudappreciationsociety.org.
Cloudspotters across the UK and Ireland have witnessed fantastic displays of rare 'nacreous' clouds over the first few days of February. The formations are also known as 'mother of pearl clouds' due to their beautiful bands of colour, which appear as the cloud's ice crystals diffract the sunlight, separating it into its different wavelengths. While iridescent colours are seen in many cloud formations, they tend to look much more dramatic in nacreous formations because this cloud's tiny ice crystals are very regular in size.
Officially known as polar stratospheric clouds, nacreous are typically only observed close to polar regions. They form much higher than most clouds – at altitudes of 10-15 miles (15-25 km), within the stratosphere. They're only ever observed in winter, when moisture from the troposphere, the lower region of the atmosphere where weather happens, is lifted up into the stratosphere.
The Atlantic storm Henry that passed over Scotland on the 1st and 2nd of February might have contributed to lifting the moisture for these displays. But particularly low temperatures in the stratosphere over the UK have caused the perfect conditions for nacreous clouds. Cold stratospheric air that usually circulates around polar regions, known as the 'stratospheric polar vortex', has recently been displaced southwards to extend over the parts of the UK. It has resulted in a nacreous-cloud bonanza for British and Irish cloudspotters. Here are some of the many fantastic photographs they've been sending in.
Cloudy with a Chance of Pain is a UK based study which uses a smartphone app to investigate if the weather affects the symptoms of pain. If you have arthritis or chronic pain, live in the UK and have a smartphone, you can take part.
For more information and to take part in the study please visit their website.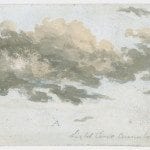 This article from Hyperallergic.com explains how Luke Howard's classification of clouds in 1802 and their subsequent study influenced artists from John Constable to J. M. W. Turner. It includes sketches from the 'Essay on the modifications of clouds' by Luke Howard (1865 edition) as well as links to other studies and scientific exhibitions.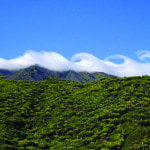 The Royal Meteorological Society (RMetS) and the Royal Photographic Society (RPS) have recently launched their joint photo competition to award the Weather Photographer of the Year.
There are two broad categories for this competition – 16 and under, and over 16s. The RMetS and RPS are looking for the best photographs from around the world that depict weather in its widest sense.
This could range from weather phenomena such as clouds, lightning, rain, fog or snow through to the impact of weather on humans, cities and the natural landscape. They are looking for stunning images that might be dramatic in what they depict or because of the story they tell of the impact of weather.
The selectors will include a mix of meteorologists, photographers and photo editors who will look for work that combines photographic skill with meteorological observation. Peter Gibbs, BBC weather presenter and RMetS Fellow, is confirmed as one of the judges for the competition. Peter started his weather career in Antarctica, but is now a familiar face as one of the Met Office team at the BBC Weather Centre.
He said "Weather presenting is all about storytelling, so I'll be looking for a picture that tells a tale, taking the viewer to that moment".
Weather Photographer of the Year and the winners from each category will be announced at the RMetS Amateur Meteorologists' Conference at the University of Reading on 10-11th September 2016 (http://www.rmets.org/amateur2016).
Applications can be submitted via the competition website www.weather-photo.org. The deadline for the competition is 26th May 2016.
We were recently contacted by Society member, Tim Oxton, who told us about a film he saw entitled "Clouds of Sils Maria". The film focuses on a playwright who has written a play called "The Malojo Snake", a cloud bank that winds its way through the Alpine pass like a river. It's not often that a film is named after a cloud phenomenon which was previously filmed in 1924 by the famous German mountain film director, Arnold Fanck.
Below is a clip of the cloud from the new film along with the 1924 film.
Charlie Waite, world-renowned landscape photographer and CAS Member 39,333, tells us why the sky is one of the most important things to consider when creating a successful landscape photograph.
Any landscape photographer who takes their photography seriously has to consider the sky. If the sky seems to be lacking in interest and appears to have little character then it may be better to wait until it does or possibly leave the sky out of the image altogether. The sky should be in keeping with the photographer's objective and should be integral to the overall composition. It is a mistake to simply accept the prevailing sky as it is found; no painter would, so why would a landscape photographer?
I have often found that it is of benefit to establish the wind direction before setting up the tripod and beginning the whole business of making an image. There have been many an occasion when the sky on offer is dull and having no relationship with the land beneath and yet a glance over my shoulder reveals that in perhaps in as little as thirty minutes, there will be ravishing sky on offer; waiting is often the key and if you are serious, it matters not how long you have to wait.
How is a 'good sky' defined? Puffy white continents of cumulous clouds, or the high cirrus that I particularly favour. One thing is sure, the sky will never be the same twice unless it is monotonous blue – as uninteresting, at least to landscape photographers, as a low pressure 'grey duvet' sky.
Many years ago, I remember finding some cylindrical bales, which then were still an unusual sight. They had taken over from the rectangular blocks that one rarely sees these days. I had seen a collection of building cumulous cloud across to the west, which was uncannily similar in shape to the bales in front of me. Within fifteen minutes and barely changing shape, they had miraculously arrived and placed themselves directly above the bales echoing them so precisely that I could have wept with joy.
If clouds are your thing (and as you are reading this, I expect they are) then perhaps the following thoughts on making the most of clouds in a landscape photograph will be of interest.
1. The polarising filter is mandatory for pronouncing clouds against a background sky but have a look through the filter first to see the effect that it may have on the sky prior to fitting it to the camera. Depending on the angle of reflection, the polararising filter removes some 'white light reflection' from surfaces and is not advised if the sky is plain blue with no clouds, as the blue sky may appear too violet or indigo. People who like to fish may often use polarising sunglasses as they remove reflection from the surface of the water. Reflections of sky and clouds should always be darker than the sky itself.
2. If the sky appears too bright, consider acquiring a neutral density graduated filter, which will reduce exposure in the sky area. They can be used in conjunction with a polarizer. Beware using a graduated filter in a mountain scene as the peaks of the mountains may receive underexposure and this will be noticeable.
3. Remember clouds have characters. See them as living things and think carefully about where you crop them in your frame and if clouds are reflected in water, try and include them in their entirety.
4. Have a look at the landscape beneath and see if there is a possibility of a link between the shape of the clouds and the land beneath. A beach is good for this where you may find some patterns presented in the sand by a retreating tide and possibly cirrus cloud making a good relationship between the above and the below.
5. Always look up to see what the clouds are doing so that you can make decisions as to what clouds you would like to include in your photograph.
Charlie Waite is one of the most celebrated English landscape photographers. He is the owner and founder of Light and Land, Europe's leading photographic workshop and tour company and has launched two photography competitions: UK Landscape Photographer of the Year (now in its ninth year) and American Photographer of the Year (in its second year). In 2014 Charlie was awarded Fellowship of the Royal Photographic Society.
www.charliewaite.com
https://www.facebook.com/Charlie-Waite-Photography-519101258116541/
Cloud Appreciation Society founder, Gavin Pretor-Pinney, recently collaborated with Rodale's Organic Life to write an article about different cloud types including the "King of Clouds" shown here, roll clouds and mamma along with several others.
The article includes wonderful images and descriptions written by Gavin and can be seen in full on Rodale's Organic Life website.
Les Cowley (creator of the Atmospheric Optics website), Raymond Lee (US Naval Academy & co-author of Rainbow Bridge) joined forces with Society founder Gavin Pretor-Pinney to find an explanation for this fascinating optical effect filmed by the Planche family while driving through Mississippi. The strange triangle of light in the sky has become know as "The Mississippi Triangle". What caused it to appear? You can see the explanation that they three of them came up with on this entry for the Optics Picture of the Day.
Our friends at the World Meteorological Organisation have asked for help from our members. They're working on a new edition of the official reference book on the classification of clouds, the International Cloud Atlas, and they are currently gathering photographs to include. We've helped out with our competition to find a photograph of the new 'asperitas' cloud but the WMO are also looking for good examples of a range of different cloud types. If you like the sound of your photograph becoming an international cloud reference image, you can sign up and find our more on the WMO Image Submission page.